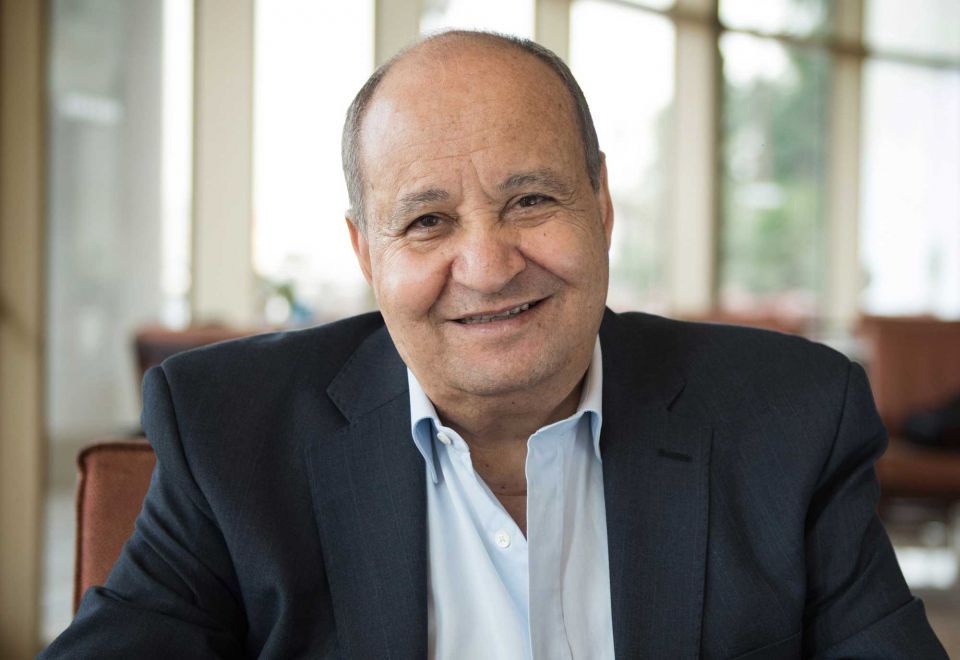 Director Marwan Hamed, son of the famous Egyptian writer and screenwriter Wahid Hamed, announced on Saturday the death of his father following an emergency health crisis.
Cultural institutions and filmmakers in Egypt mourned the passing of Hamed, who was 76.
The writer was born in 1944 in the small village of Bani Quraish in Egypt's Sharkia Governorate.
Hamid was known for including in his works a political dimension that often shed light on the issues of Egyptian society.
Hamid began his career writing short stories and plays, and soon after began writing for Egyptian Radio.
He presented many dramas and series on the radio, television, and cinema. Many of his films are milestones in the vast history of Egyptian cinema.
Known for joint collaborations with legendary Egyptian actors like Sherif Arafa and Yousry Nasrallah, Hamed has authored a number of classics in Egyptian cinema, such as the action-comedy movie Al-Erhab wel Kabab (Terrorism and Kabab; 1992), Toyour El-Zalam (1995), and Yacoubian Building (2006).
Hamed, who established his screenwriting career in 1960, was granted an award from the Beirut International Awards Festival (BIAF) in recognition of his in the second part of the Gamaa series.
Hamid has received many prizes for his various works, including the State Appreciation Award in 2008 and the Nile Prize in 2012, which is the highest award granted by the state.
More recently, he received the Golden Pyramid Award from the Cairo International Film Festival 2020, in honor of the entirety of his work during his artistic career.
Hamed was concerned with Egyptian society and important issues within the country, and was able to eloquently narrate Egypt's conditions, dreams, and history.
Edited translation from Al-Masry Al-Youm