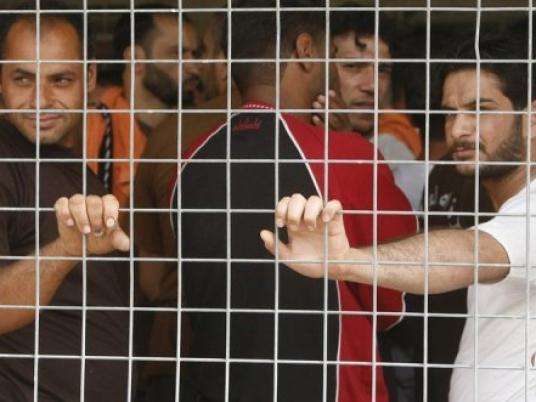 Egyptian citizen Ahmed Mohamed Abed still languishes in a Saudi jail after over 10 years, awaiting justice in a legal dispute with a business partner.
As an Egyptian in Saudi Arabia, Abed has been at the mercy of the local judicial system and has received no assistance from the Egyptian embassy.
Before his imprisonment, Abed founded a business in partnership with a Saudi national. However, the relationship with his business partner grew sour.
"They accused me of being subcontractor after paying all I had to establish the company that was registered under his name," Abed told Al-Masry Al-Youm in a phone interview.
Abed's fate made a turn for the worse when his Saudi partner invented false accusations against him. "We disagreed with each other. After that, an accusation of insulting religion was levelled against me. I spent six months in prison waiting for a verdict which cleared me. I then found out that all my construction equipments, vehicle and dues of a villa that I built were seized," he added.
Abed decided to resort to the Saudi judiciary which didn't defend his rights, claiming he was a mere foreigner who didn't have the right to complain against a Saudi.
Shortly after, Abed was retaliated against and accused of commercial fraud. He now awaits a new ruling to imprison him.
Abed cannot hire a lawyer to defend him as all his funds are managed by his former Saudi partner.
Abed says he never imagined such an end to his long trip away from family and homeland.
Meanwhile, in cases such as these, the Egyptian consulate's hands are tied due to bugetary limitations. "I feel handicapped in cases of appointing lawyers, treating patients or transferring expats' bodies to Egypt due to the the Egyptian consulate's budget," said Adel al-Alfy, the Egyptian consul in Jeddah.
He explained that the budget is not enough to appoint lawyer saying that lawyer fees in Saudi Arabia range between 50,000 and 100,000 Saudi Riyals.
However, al-Alfy said Egyptian authorities should expedite the issuance of a law protecting expatriates that has been mulled over since before the 25 January revolution.
Edited translation from Al-Masry Al-Youm