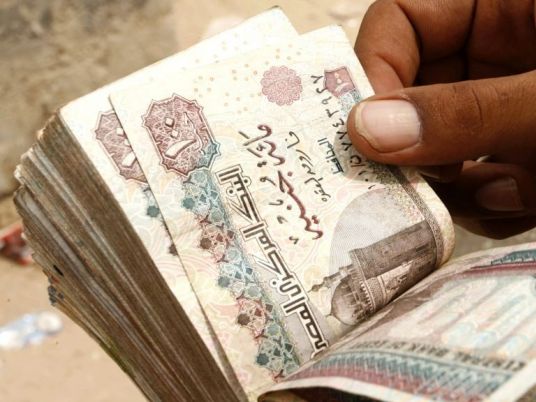 The Egyptian pound remained steady at around 18 per US dollar in most banks on Sunday.
The dollar was sold at the Al Ahli Bank, Banque du Caire and the Central Bank of Egypt at LE18.11, while it was bought at LE17.86 in all three banks.
The rates at Banque Misr stood at LE18.1 for selling and LE17.85 for buying.
It was sold at LE18.40 and LE18.20 at Egyptian Gulf Bank and Housing & Development Bank, respectively.
Abu Dhabi Islamic Bank had the dollar sold at LE18.25 and bought at LE18.10, while the rates at the Arab African International Bank stood at LE18.18 for selling and LE17.93 for buying.
The pound had strengthened later last week for around 18 per dollar after it had approached LE20 last month.
Egypt's President Abdel Fatah al-Sisi said earlier in December that the pound was not valued fairly against the dollar, saying that it would strengthen over coming months.
"But for the equilibrium we are talking about to be reached we need some months," Sisi said.
Egypt floated the pound on November 3 and raised interest rates by 300 basis points in a dramatic move welcomed by businesses as the key to unlocking investment.
Egypt's dollar peg had drained the central bank's foreign reserves, which have been hit by reduced foreign investment following political turmoil in the past few years, forcing the bank to impose capital controls and ration dollars.