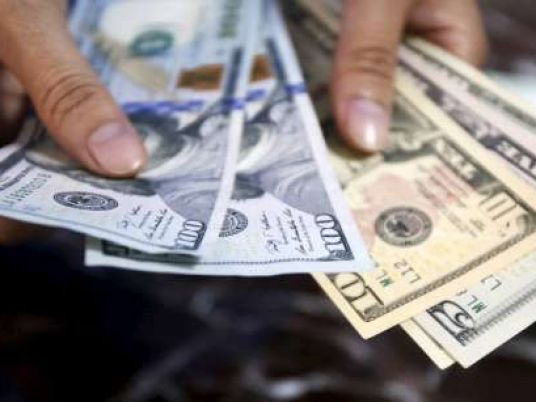 The Egyptian pound could be devalued this week, ahead of a national holiday commemmorating the 6th October War, according to various sources in the private and public sectors.
Sources in the currency exchange business have predicted that the Egyptian pound will be floated soon, or at least devalued, with the move possible any time between Monday and Wednesday.
Meanwhile, sources close to the government and banking sector have said a devaluation of the pound will take place on Wednesday, given that the following three days will be national holidays, thus helping contain any violent reactions in the market.
The sources predicted a range of scenarios, including a partial devaluation at a price set by the Central Bank of Egypt (CBE) or a floatation that would see the value adjusted by the markets. Many are expecting a hybrid arrangement that combines the two options.
Those anticipating a managed devaluation say the new official (bank) price for dollars would be between LE9.5 and LE10. Those expecting a greater degree of floatation say the new price could be between LE12.5 and LE13.75.
On Sunday, the price of US dollars reached between LE13.4 and LE13.5 on the black market and LE8.9 at banks.
In related news, the government will start a series of negotiations soon with the International Monetary Fund and the World Bank over loans that Egypt has agreed with both institutions. The negotiations are expected to start on Monday in Washington DC.
Speaking to Al-Masry Al-Youm, International Cooperation Minister Sahar Nasr said she concluded arrangements with several countries in the Gulf region, North Africa and others to support Egypt's bid to obtain the rest of the loan from the World Bank. She said she would be meeting on Monday with the board of the World Bank.
Governmental sources, however, said the agreement with the IMF would be postponed until Cairo carries out some measures required by the fund. The most important measure is obtaining an additional US$ 6 billion in foreign funding to fill the financial gap and permit the floatation of the pound against the dollar.
Edited translation from Al-Masry Al-Youm