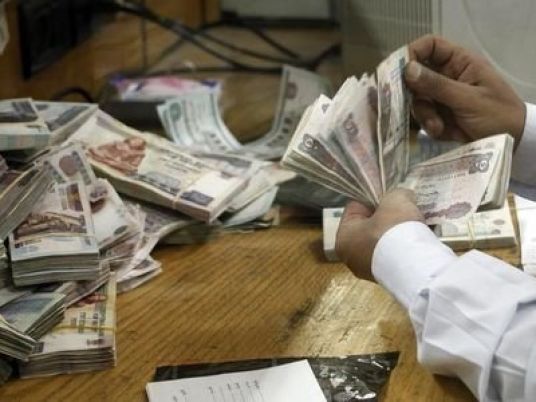 The Egyptian pound depreciated further against the dollar in some banks mid-Tuesday, reaching a selling price of 19.75 compared to between 18.95 and 19.15 on Monday.
The dollar's highest selling prices were seen at the Egyptian Gulf Bank and Misr Iran Development Bank. Meanwhile, government-owned banks; Banque Misr, Al-Ahli Bank and Banque du Caire sold dollars at the lower rate of LE19.2.
On Monday, the Egyptian pound declined by more than LE0.8 to the dollar in banks after being stable for three days.
A banker told Reuters that the reason behind the decline of the Egyptian pound is an increase in dollar requests towards the end of the year as companies are "closing their books or seeking to repatriate profits."
Senior Economist at Arqaam Capital Reham al-Desouky said that a decline in the Egyptian pound's exchange rate against the dollar will depend on the inflows of foreign currency "by the beginning of the new year" in the form of investments in treasury bonds and stocks.
Egypt floated the pound on November 3 and raised interest rates by 300 basis points in a dramatic move welcomed by businesses as the key to unlocking investment.
Egypt's dollar peg had drained the central bank's foreign reserves, which have been hit hard by reduced foreign investment following political turmoil in the past few years, forcing the bank to impose capital controls and ration dollars, a situation that made the black market for the foreign currency thrive.