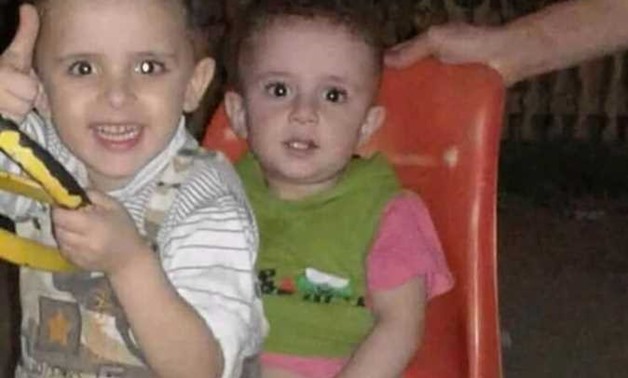 Police on Tuesday dispersed a protest in Mit Salsil village, Dakahlia in support of Mahmoud Nazmy, the father of two murdered children found in Damietta's Nile River who police have taken into custody as their killer.
Police used tear bombs against the demonstrators after they attempted to make their way to the police center, cutting off the main road.
The demonstrators chanted, "Mahmoud Nazmy is innocent" nearby his house.
Eyewitnesses at the scene revealed that unidentified people joined the demonstration and suggested moving towards the police station.
A security source explained, "Certain unidentified people wanted to escalate the situation by heading to the police center and cutting off the road. Security forces interfered and threw the tear gas bombs after troublemakers infiltrated the demonstration."
No injuries among the police forces or demonstrators was reported, they added.
On Wednesday, August 22, Damietta investigators found the bodies of two children reported missing on the first day of Eid al-Adha, during an outing with their father at an amusement park.
Suspecting their abduction, their father filed a claim with Mit Salsil Police Station reporting the disappearance of his children, Mahmoud, 4 and Rayan, 3.
He reported that a strange man stopped him and his children at the amusement park, claiming to be an old school mate. By the time the conversation was finished, the children had vanished.
According to al-Watan news website, police have confirmed that the father later admitted to murdering the two boys after being taken in for questioning.
Thousands of Mit Salsil village's residents visited the funeral for the two children, mourning them alongside their mother.
Edited translation from al-Masry al-Youm