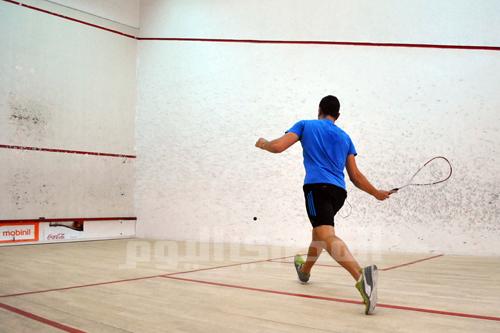 Egyptian squash champions Mohamed al-Shorbagy and Kareem Abdel Gawad qualified on Tuesday for the semi-finals of the World Squash Championship, currently taking place in Cairo.
Shorbagy defeated Egyptian player Ali Farag at the quarter finals, dispatching Farag by a 11-8, 11-5, 11-8 margin.
Meanwhile, Abdel Gawad beat England's Nick Matthew 11-9, 11-4, 11-9.
The two remaining quarter-final matches will take place on Wednesday. Egypt's Ramy Ashour will go head-to-head with Fares Dessouky, while the French Gregory Gaultier will take on Egypt's Tareq Momen.
In the semi-finals, Abdel Gawad will face off against Shorbagy. The winners of Wednesday's matches will battle each other.
The championship started on October 2 and will continue until November 4.
Edited translation from Anadolu Agency