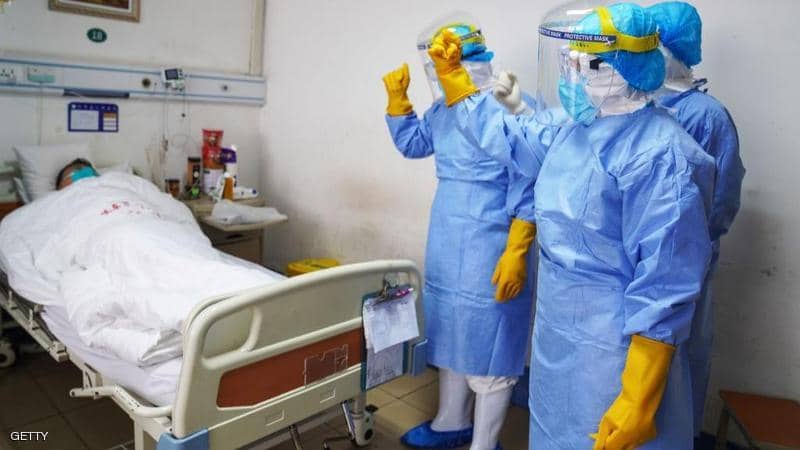 The Pharmacists Syndicate in Cairo demanded Saturday that the state provide an isolation hospital exclusively for pharmacists, as the coronavirus continues its spread across the country.
The Cairo Pharmacists Syndicate sent a letter with their demands to Hussein Khairy, the President of the Federation of the Egyptian Medical Unions. It further demanded that lab center services be provided "for free" for any pharmacists suspected of being infected and their families.
And the syndicate requested that support be granted to families of infected medical staff with LE100,000 for each death and LE20,000 for infections.
Egypt's Health Ministry on Friday confirmed 464 new coronavirus cases, bringing the country's total number up to 120,611, Ministry spokesperson Khaled Megahed announced.
The ministry also announced 23 deaths on Friday, bringing the country's total COVID-19-related deaths to 6,877 nationwide.
And 218 patients were discharged from quarantine at isolation hospitals, raising Egypt's fully-recovered cases up to 104,499.
Government officials continue to urge the public to adhere to precautionary measures against the virus, and the Egyptian Cabinet has called on authorities to strictly enforce the country's mask mandate, which applies to all public transportation and indoor public spaces.
Those who do not wear a mask in the designated areas could face a fine of up to LE4,000.
Egypt's government imposed in March strict precautionary measures to limit the outbreak of coronavirus, which included setting curfews, banning large gatherings, and closing restaurants, theaters, and cinemas.
The measures also include a mask mandate that applies to mass transportation and any public indoor space.