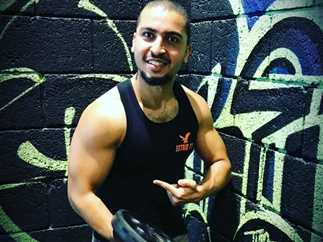 On Thursday night, at the southern city of Jazan, a young Egyptian expatriate stood at his usual night shift in al-Nahdi Pharmacy, when a man entered the pharmacy and stabbed him seven times using a bladed weapon. One stab went into his heart, killing the pharmacist.
His name was Ahmed Taha, 29, according to the victim's friend Mohamed A., 30.
Mohamed received a phone call at 6 that evening, and was told that a murder had occurred in the pharmacy in Jazan. Being a pharmaceutical representative, Mohamed knew most Egyptians working in Saudi pharmacies, and immediately headed to al-Nahdi to find his friend drowned in blood, by his account.
Taha's body was transferred to the al-Amis hospital in the same city, Mohamed said, but he died upon arrival to hospital, as the main stab had reached his heart.
The Saudi authorities arrested the culprit on Thursday.
The details of the incident were recorded by the pharmacy surveillance cameras, with a video published on social networking sites a few hours ago. The recorded footage matches Mohamed's story.
It shows a Saudi customer who bought "Pampers" from the pharmacy, and came back later to return the "Pampers" without having the receipt.
Taha informed him of the pharmacy's system, which requires a receipt for returns. The Saudi customer insulted Taha, and a quarrel ensued between them.
Taha called his mother in Egypt after the fight, and she told him "Do not make a dispute with anyone. Take care of yourself and be careful", according to his friend Ahmed Gamal, a 28-year-old architect who lives in Saudi Arabia.
Gamal added other personal information about the victim, claiming he was single and had traveled to work in Saudi Arabia to help his parents financially – especially his father, who suffers from a heart disease.
Immigration Minister Nabila Makram said that she had followed up on the murder, contacting the head of the Pharmacists Syndicate to follow up the incident.
She added that she immediately communicated with his family in Cairo and offered them condolences. They requested the return of the body to Egypt as soon as possible.
The minister promised the family to communicate with the Egyptian consulate early on Friday to follow up the incident, and to end all required procedures for the return of the body.
Edited translation from Al-Masry Al-Youm.