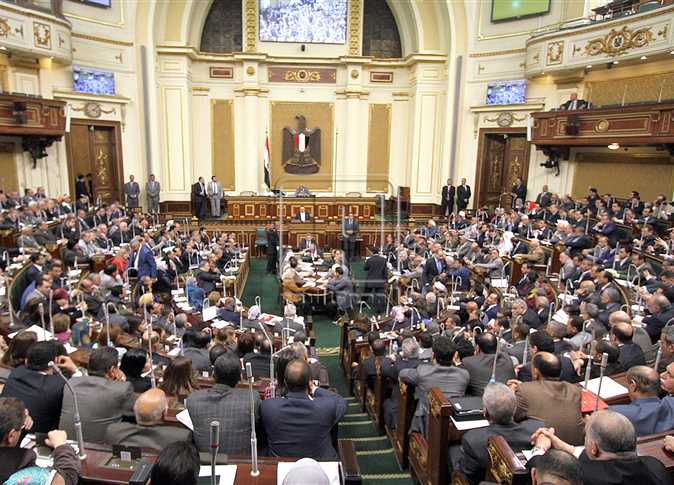 The Defense and National Security Committee of the Egyptian House of Representatives approved on Sunday amendments to legal provisions related to the candidacy of army officers in presidential, parliamentary and local elections.
Among the laws that the committee agreed to amend are: Law No. 232 of 1959 regarding conditions of service and promotion for officers of the armed forces, Law No. 1968 on the command and control of the defense of the state and the armed forces, and Law No. 30 of 2014 establishing the Supreme Council of the Armed Forces.
Article 103 of Law No. 232 prohibits army officers from expressing political or partisan opinions, engaging in politics or belonging to parties, bodies, associations or organizations with political principles or inclinations. Officers are also prohibited from participating in organizing party meetings or electoral campaigns.
According to the explanatory memorandum, due to technological development in the workforce of the armed forces in a manner appropriate to the nature of modern warfare, it was necessary to put specific controls on its personnel after the end of their service regarding the use of the information they gained during their service.
In this regard, two new paragraphs have been added to Article 103 stipulating that officers in the armed forces, whether presently in service or those whose service has ended are not allowed to run in presidential, parliamentary and local council elections, except with approval from the Supreme Council of the Armed Forces.
The person concerned may appeal the decision of the aforementioned council before the Supreme Judicial Committee of the Armed Forces officers in accordance with the rules and procedures stipulated in Law No. 71 of 1975 regarding organizing and defining the jurisdiction of the judicial committees for officers of the Armed Forces, provided that this occurs within 30 days of the date on which the person is informed with the decision. The committee's decision in the appeal is final.
According to the article, it is not permissible to appeal the committee's decisions or to demand their nullification in any way before any other body or entity.
Edited translation from Al-Masry Al-Youm