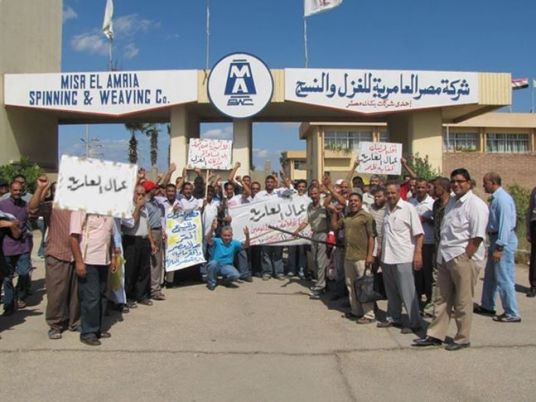 The Economic Committee of Egypt's House of Representatives on Tuesday approved a bill amending Public Enterprise Sector Law No. 203/1991. The approved amendments cover procedures for dealing with publicly-owned companies that are losing money, including liquidations, mergers and the injection of new funding.
During the committee's meeting on Tuesday, Minister of Public Enterprise Sector Hisham Tawfik said that the amendments are a response to the need to stipulate new mechanisms to deal with failing companies, as some of these companies have been allowed to stay open despite having been operating in the red for a long time.
When a company is losing half of its capital or more, Tawfik said, shareholders must inject fresh money, or they must make a decision to liquidate or to merge it with other companies.
"We should not deal with failing companies emotionally. Whoever wants to allow a failing company to continue to operate has to inject additional funds and take responsibility. During the fiscal year 2017-2018, the losses of 48 [publicly-owned] companies amounted to LE16 billion, and had LE44 billion in debt. Companies that provide no benefit will be closed," he added.
The Ministry of Public Enterprise Sector says that it has 121 affiliated companies employing 214,000 workers. Seventy-three of these companies have profits totaling LE14.8 billion, while 48 have losses of LE7.4 billion.
Within the framework of the Ministry's reform and development strategy, it places its companies three groups. The first includes companies that have been suffering from increasing losses, debt accumulation, and a decline in productivity due to outdated machinery, mismanagement and lack of consideration of economic factors such as pricing, production and sales.
The second group includes companies that have adequate profitability. Meanwhile, the third group includes companies that achieve profits below what they are capable of. These companies are concentrated in the insurance, tourism and construction sectors.
The ministry indicated that 26 of the companies operating in the red are concentrated in the spinning, weaving, metallurgical, chemical and pharmaceutical industries.
These industries represent 90 percent of total public sector losses.
Edited translation from Al-Masry Al-Youm