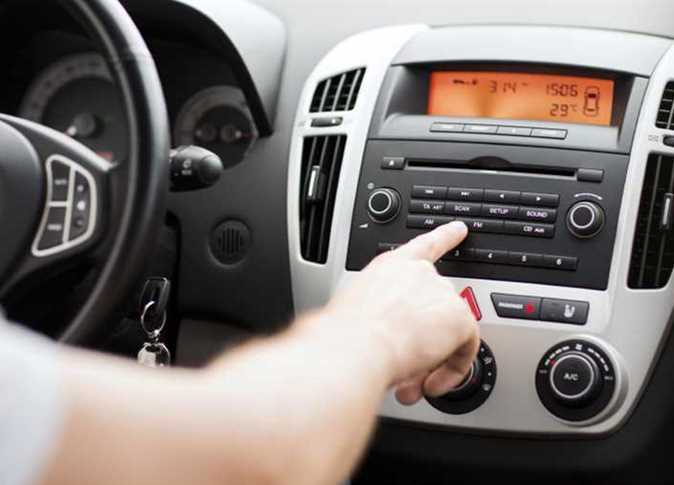 The Egyptian House of Representatives Planning and Budget Committee approved a bill to amend some provisions of Presidential Decree Law No. 77 of 1968 regarding radio and wireless equipment charges.
The draft law states that every car owner with electronic or entertainment devices, or whose car is equipped to use these devices shall pay an annual fee of LE 100, which will be collected upon payment of taxes or fees due on the car.
The proceeds shall be transferred to the state treasury, and 40 percent of the fee shall be allocated to the National Media Authority, another 10 percent will go to the bodies that follow up on these devices, and 10 percent will go to the Ministry of Interior.
Traffic departments are to collect the fee and to send it to the Ministry of Finance no later than a week after collection.
The explanatory note to the bill indicated that fees stood at 140 piasters before the amendment, an amount that was not in line with the cost of maintaining necessary infrastructure.
Hussein Zain, head of the National Media Authority, called for an increase in the percentage allocated to the authority, to 50 or 60 percent instead of 40 percent.
MP Mostafa Salem suggested amending the percentages to be 60 percent for the  National Media Authority, five percent for follow-up and oversight bodies, five percent for the Ministry of Interior and 30 percent for the Ministry of Finance.
MP Silvia Nabil rejected the law, objecting to the imposition of fees at the present time on citizens. MP Talaat Khalil supported her, saying: "This law was submitted to the committee in 2016 and was rejected, and the justifications for the refusal have not changed since then."

He added, "We started the fiscal year by imposing one percent fees on salaries and half a percent on pensions and LE 100 on cars. What is the message that we deliver to citizens with these procedures?"
Hussein Eissa, head of the committee, objected, saying: "The justifications for the rejection of the law differed because we now see a different and new media content and a clear boom. The percentages of the audience are not a measure."
He added that the media has a high cost and that Egyptian media is available in more than one form.
MP Mervat al-Kassan refused the imposition of a LE100 fee on all types of cars, and demanded imposing it only on a certain category of cars.