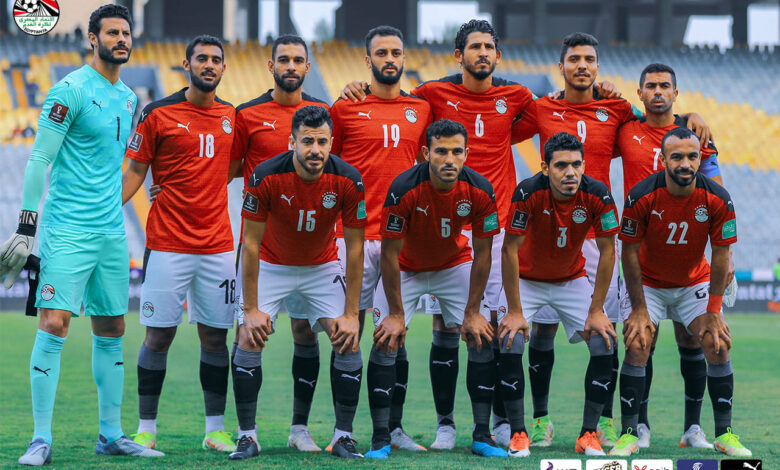 The Egyptian national football team, led by Portuguese coach Carlos Queiroz, is preparing to participate in the Africa Cup of Nations in Cameroon from January 9 to February 6, 2022.
The draw for the tournament resulted in the Egyptian team falling into Group D, which includes Nigeria, Sudan and Guinea Bissau.
The opening match of the Africa Cup of Nations will take place on January 9 at the Olympic Stadium in the Cameroonian capital Yaounde at 6 pm Cairo local time between host Cameroon and Burkina Faso.
Al-Masry Al-Youm published the dates of the matches of the Egyptian national team
Nigeria x Egypt: 6 pm on January 11, 2022
Egypt x Guinea-Bissau: 9 pm on January 15, 2022
Egypt x Sudan: 9 pm on January 19, 2022
The six groups for the tournament were as follows:
Group A: Cameroon, Burkina Faso, Ethiopia, and Cape Verde.
Group B: Senegal, Guinea, Zimbabwe, and Malawi.
Group C: Morocco, Ghana, Gabon, and Comoros.
Group D: Nigeria, Egypt, Guinea Bissau, and Sudan.
Group E: Algeria, Cote d'Ivoire, Sierra Leone, and Equatorial Guinea.
Group F: Tunisia, Mali, Mauritania, and Gambia.