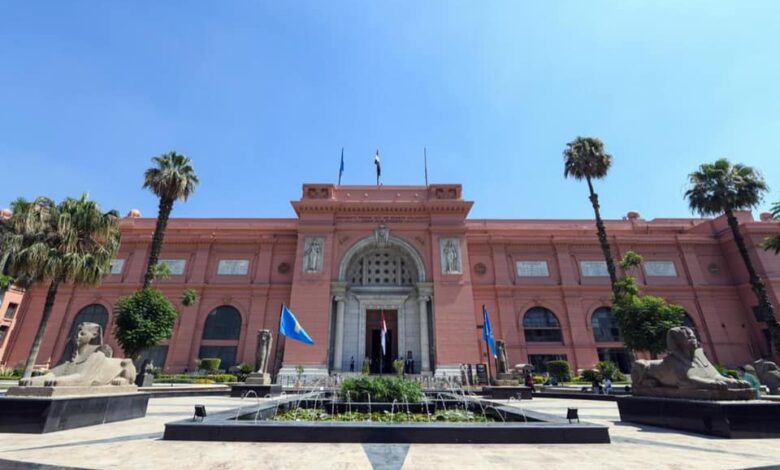 Books and Publications Fair kicks off on Tuesday at the Egyptian Museum in Tahrir and the Manial Palace Museum, and continues for a month, until October 27, coinciding with the celebration of the 200th anniversary of Egyptology and the deciphering of the Rosetta Stone.
The General Administration of Scientific Publishing announced that the exhibition of books and publications will display books at a huge discount that has never happened before, on the occasion of the 200th anniversary of deciphering of the ancient Egyptian language.
The administration has set a standard price for the book at LE 2 for old books for archeology and history students, and researchers in archeology, in addition to recent publications and the latest issued by the Supreme Council of Antiquities.
The exhibition will be open to the public from 9 am until 5 pm in the evening. It is expected that entry to the Egyptian Museum will be for free on Tuesday, to celebrate the 200th anniversary of the deciphering of the Rosetta Stone, for Egyptians, Arabs, African countries and foreign residents.
Dates for visiting the Egyptian Museum
The Egyptian Museum is open for visitors on all days of the week from 9:00 am until 5:00 pm, and the ticket office closes at 4:15 pm, including holidays.
Ticket prices for the Egyptian Museum for Egyptians and Arabs: LE 30/ and for students: LE 10
Ticket prices for foreigners: LE 200/ for students: LE 100
Photography is prohibited inside Tutankhamun's mask room
Free entry for children up to 6-years-old.
Egypt celebrates on Tuesday the 200th anniversary of the deciphering of the Rosetta Stone and the establishment of Egyptology, as the Ministry of Tourism and Antiquities decided to allow free entry to many archaeological sites for visitors, including museums and all archaeological sites in all governorates of Egypt.