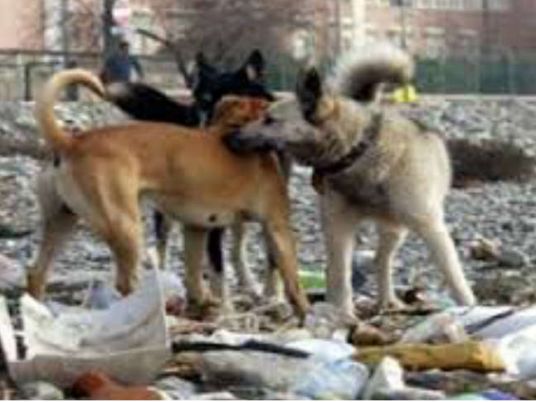 Egyptian deputy of the human rights committee in parliament, Margaret Azer, suggested Egypt should export stray dog meat to countries that eat them, such as South Korea, as a potential solution for the problem of abundance of street dogs in Egypt.
In press statements, Azer said her suggestion was a more humane alternative to get rid of dogs than the currently used methods, which include mass shootings and castration. She added that stray dogs pose a possible threat as they can attack people on the street, so the idea solves both problems.
She believes this could be a boost to Egypt's economy, as it is a possibly profitable investment.
"After being properly nurtured, a dog could be exported for like LE 5 each," Azer told Youm7. "In such countries, they'll be as valuable as sheep here."
However, Azer concluded that she was not yet settled on making the proposition to parliament, despite the fact that she believes this will be "an investment for Egypt," according to Youm7.
Azer's suggestion received condemnation from several animal rights activists, including Mona Khalil, who expressed severe "shock" to Azer's suggestion. In an interview with "Masa'a dmc" (dmc Evening), Khalil told host Iman Al-Hossary that she contacted Azer to try and get an explanation, adding that Azer responded by confirming her suggestion saying, "Exporting the dogs is more humane than neutering them, and they would be considered as a resource that the country can benefit from."
This is not the first time Egypt has attempted to solve the problem of stray animals through killing them. In 2017, the Red Sea governor encouraged people to try and hunt down stray dogs, offering a LE 100 incentive for every five dogs captured and delivered to the veterinary authority.
Before that, in 2015, Alexandria Governor Mohamed Abdel Zaher ordered the shooting of all stray dogs in the city in an attempt to "clean the streets."
A recent study by Hamdy Arafa, a professor in local development and a consultancy expert on slums, suggested there are around 22 million stray dogs in Egypt.