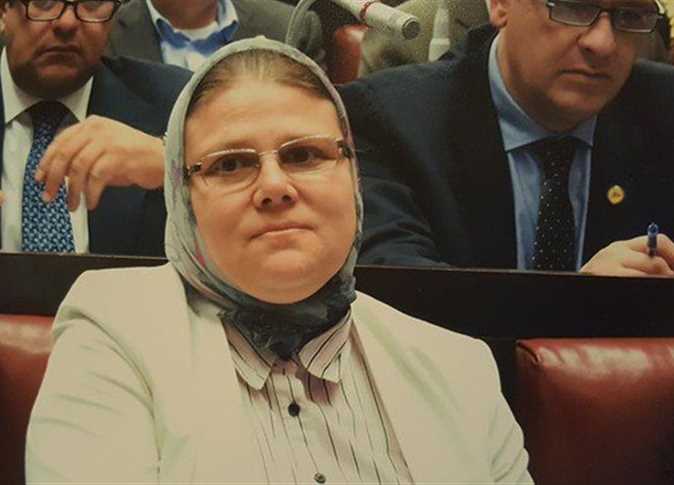 Egypt's Parliament on Tuesday announced that Member of Parliament Sherine Farrag has contracted the novel coronavirus. Farrag is now under quarantine at the French Kasr al-Aini Hospital and her condition is stable.
This is the first reported coronavirus case in parliament.
The House of Representatives communicated with the Preventive Medicine Sector of the Health Ministry regarding precautionary measures within the parliament building. The ministry stated that sterilization procedures and face masks in Parliament are sufficient.
Deputy Speaker of Parliament Soliman Wahdan said that 12 MPs who have been in contact with the infected MP will be tested for coronavirus.
Wahdan explained that Farrag had participated in the Plan and Budget Committee's meeting and met with the committee's chairperson and members.
She also attended the plenary session of the House of Representatives last week.
During a phone call aired on Ahmed Moussa's TV show "Ala Massoulity" (By My Responsibility), Wahdan said that there will be a plenary session for the council on Sunday, stressing that the council chamber has been completely sterilized.
Wahdan also called on citizens to take precautionary measures, to wear a face masks, and to be fully aware of the seriousness of the matter.
Farrag is a professor in the Department of Electrical Engineering at Ain Shams University. She is an active MP and participates in a large number of meetings of various committees, even those she is not a member of.
Egypt on Tuesday confirmed 347 new coronavirus cases, bringing the country's number of confirmed total cases so far to 10,093.
The total number of COVID-19 deaths has now reached five hundred and forty-four nationwide, after announcing eleven deaths.
The newly infected cases are all Egyptian nationals, Health Ministry Spokesperson Khaled Megahed said, adding that the total number of fully-recovered cases rose to 2,326, all of whom have been discharged from isolation hospitals.
A hundred and fifty-four cases left quarantine on Tuesday.
A total of 2,811 positive cases have been tested in Egypt, with all results now returned negative.