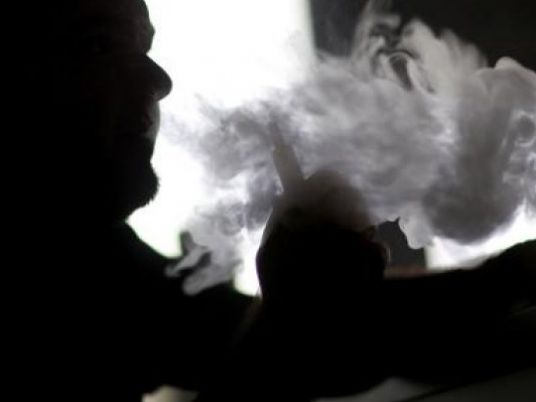 An Egyptian Member of Parliament submitted an early day motion on Sunday demanding a ban on importing and trading electronic cigarettes in the local market.
Member of the House of Representatives Amal Rizk-Allah said that many studies warn against the risks posed by these cigarettes, and that the World Health Organization has confirmed that e-cigarettes are no less dangerous than regular cigarettes.
Rizk-Allah said that e-cigarettes do not fight cancer as their manufacturers claim, and could even be more dangerous than regular cigarettes.
She explained that these cigarettes work to increase blood lipids, resulting in arteriosclerosis and heart weakness and can also negatively affect the brain, cause high blood pressure, male infertility and impair sexual ability.
Rizk-Allah added that with the spread of electronic cigarettes in Egypt the danger is imminent, posing risks even towards children.
She demanded the Ministry of Foreign Trade to ban the import of these e-cigarettes, and control the shops that sell these cigarettes which are widespread across Egypt.
Edited translation from Al-Masry Al-Youm