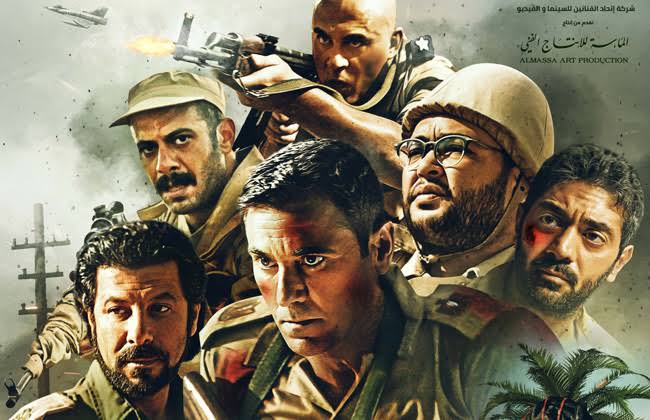 The movie recounts the events following the Six-Day War in June, 1967 after 
Egypt lost Sinai to Israel.  The War of Attrition
began soon thereafter. As the story goes, Major Nour and his Special Forces Shock troop were assigned a reprisal raid to destroy the largest Israeli camp in central Sinai with the aid of the heroic Sinai tribesmen.
The movie is written and directed by Sherif Arafa and features music by Omar Khairat.
The movie raked in almost LE30 million in revenue in the first 12 days of its launch during Eid al-Fitr. The film was released on June 4.
The October war was fought by number of Arab states led by Egypt and Syria against Israel from October 6 to 25, 1973.
Edited translation from Al-Masry Al-Youm