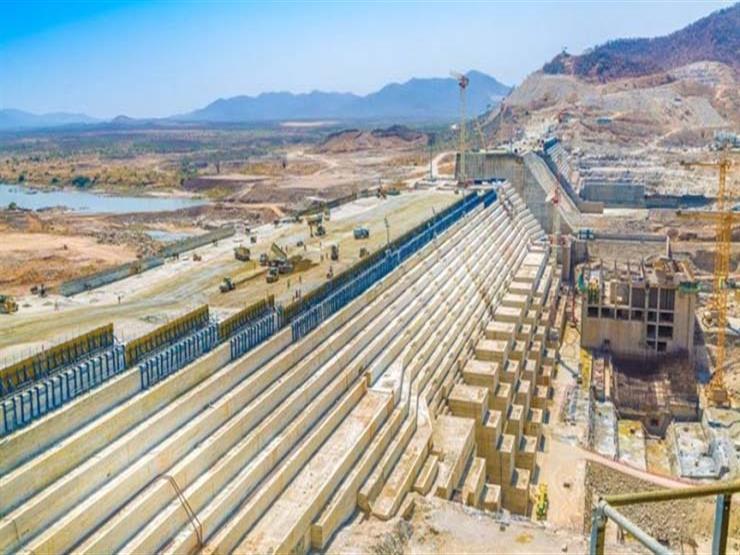 Egypt this week continued its international moves on the Grand Ethiopian Renaissance Dam (GERD) negotiations, which reached a dead end due to Addis Ababa's rejection of Egypt's proposals on the rules of filling the reservoir and the operating the dam.
The Egyptian people will not accept the violation of Egypt's rights to the water of the Nile as it is its lifeline, Prime Minister Mostafa Madbouly, who is currently visiting the United States, said in his meeting Thursday with Republican Senator James Rich, Chairman of the Senate Foreign Relations Committee, and Senator Bob Menendez, the leader of the Democratic Minority Committee.
During the meeting, Madbouly reviewed the developments in negotiations and explained the flexibility and governing foundations of Egypt's position over the past years in the protracted stages of negotiations. He stated that Egypt's position has aimed to reach a solution that takes into account the interests of all parties.
Rich and Menendez stated their understanding of Egypt's position and expressed their great hope for a solution to this issue as soon as possible.
Also on the international level, Minister of Irrigation Mohamed Abdel Aaty reviewed the developments of the Ethiopian Dam negotiations at the Budapest Water Summit, which was held in Hungary Wednesday and Thursday.
The minister explained the Egyptian proposals for the rules of filling the reservoir and the operation of the dam, especially during periods of drought, and Ethiopia's refusal to discuss any binding rules or to have an international mediator.
In March 2015, Egypt, Sudan and Ethiopia met in Khartoum and agreed on 10 governing points called the Declaration of Principles, the most important of which are the methods of filling and operating the dam.
Last week, Egypt's Water Resources and Irrigation Ministry said that negotiations with Ethiopia reached a dead end after the two sides failed to reach an agreement over the filling of the GERD.
The Egyptian government blamed the failure of the talks on obstacles from the Ethiopian side.
Egyptian President Abdel Fattah al-Sisi announced on Sunday that he would soon meet with Ethiopian Prime Minister Abiy Ahmed in the Russian capital Moscow to discuss the Grand Ethiopian Renaissance Dam (GERD) dilemma.
Edited translation from Al-Masry Al-Youm