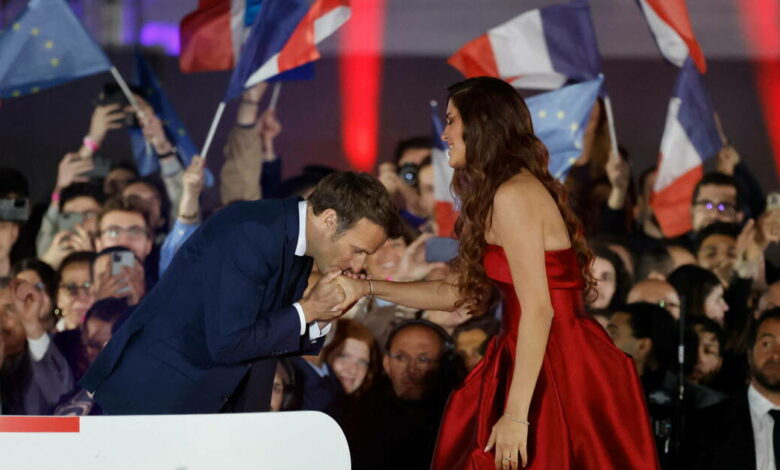 Egyptian mezzo-soprano Farrah el-Dibany performed the French national anthem in the ceremony celebrating French President Emmanuel Macron's winning of the presidential elections.
Dibany won the Paris Opera Prize in 2016, the first Egyptian and Arab singer to win this grand prize.
🟡🎤 Farrah El Dibany, mezzo-soprano égyptienne issue de la promotion 2016 de l'Académie de l'Opéra de Paris, a interprété la Marseillaise au Champ-de-Mars juste après le discours de victoire d'Emmanuel Macron au second tour de la #Présidentielle2022. #Présidentielles2022 pic.twitter.com/EvB7kvsNYj

— franceinfo plus (@franceinfoplus) April 24, 2022
She won many other international awards, including the Wagner Foundation Award after being chosen as the best young operatic talent by the Opera World magazine in Germany, and the Hassan Kamy Award.
Born in Alexandria, Dibany was used to opera music and the French songs of Charles Aznavour and Dalida S.
She learned German and piano at the age of seven. By 14, she received opera singing lessons from the famous opera singer Nevin Allouba, before joining the Bibliotheca Alexandrina Arts Center in 2005.
In 2010, Dibany traveled to continue her studies at the Hanns Eisler School of Music in Berlin. After graduating in 2014, she continued her studies with a master's degree at the Berlin University of the Arts and a degree in Architectural Design from Technische Universität Berlin.
Dibany is the first Egyptian singer, and the first in the Arab world, to join the Paris Opera in September 2016.
In 2019, she won the won the "Prix Lyrique de l'AROP" award for best female opera singer from the Paris Opera House. While receiving this award, she performed an excerpt from the Carmen opera by Georges Bizet.