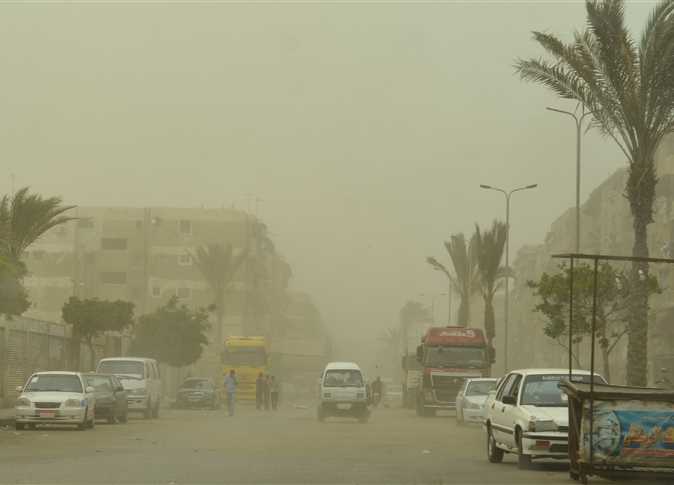 The Egyptian Meteorological Authority on Tuesday issued warning on the weather condition causing poor visibility on Monday until eight pm.
Rapid changes brought by the coming of the spring season include the Khamasen air depression coming from the Libyan desert, the authority said, increasing wind activity across the country.
Potential dust-storms in some areas with wind speeds of 40 to 50 km per hour will cause horizontal visibility to reach less than 500 meters on desert and open roads.
Conditions at the Mediterranean Sea and Red Sea will be turbulent with waves ranging between 2.5 and 3.5 meters high at the Mediterranean and three to four meters high at the Red Sea. The Gulf of Suez will also be very turbulent, with waves ranging between three and five meters high.