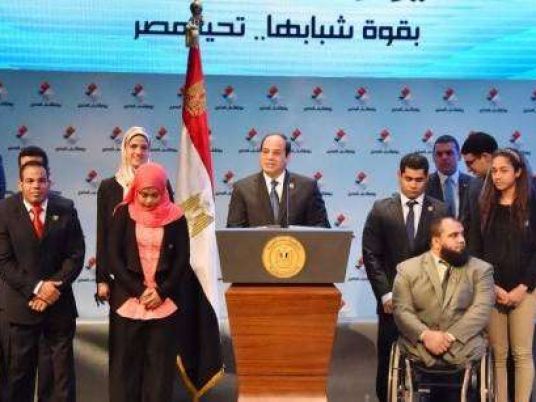 President Abdel Fattah al-Sisi has accused Egyptian media outlets of unintentionally causing harm to Egypt's interests and relations with other nations.
"You do severe harm to Egypt unintentionally. I am talking to you as state officials, not just media personnel… Our relations with a friendly country have been influended by published talk," Sisi said, addressing journalists.
The president made the comments on Wednesday during a presentation at the first National Youth Conference in Sharm el-Sheikh. He was addressing the audience at a debate sesssion titled "The impact of media on youth public opinion making".
His comments reflect ongoing official concern over media coverage of sensitive topics, from the unsolved murder of Italian student Giulio Regeni to the handling of Egypt's economy and relations with allies.
Government officials have occasionally criticised both foreign and domestic journalists for allegedly inaccurate or biased reporting. Last week, Egypt's ambassador to London slammed The Guardian for "factual mistakes" in an article on Egypt's relations with Saudi Arabia and delayed deliveries of petroleum products from Saudi Aramco.
Speaking at another session in Sharm el-Sheikh, titled "The relation between public freedoms and political participation", Sisi said that a monthly session would be held to discuss various initiatives put forward by representatives of Egypt's youth.
While the effort to include young people in official decision-making processes has been welcomed by many, there were also calls for more dramatic changes to allow young people a means of expression.
"They youth have gone astray, Mr President, and they cannot find a channel to express themselves," said MP Tarek al-Khouly.
The MP called for changes to the law regulating protests, saying the current law was developed after mass violence in June 2013, a period of unusual turmoil in Egypt.
Khouly said he had submitted a bill to parliament on reguating protests, saying the bill balances the right to protest with the needs of national security.
Meanwhile, Mohamed Abdel Aziz, a member of the National Council for Human Rights, welcomed Sisi's decision to form a committee to examine the cases of young people detained on political charges.
Aziz also called for the amendment of the law regulating street protests.