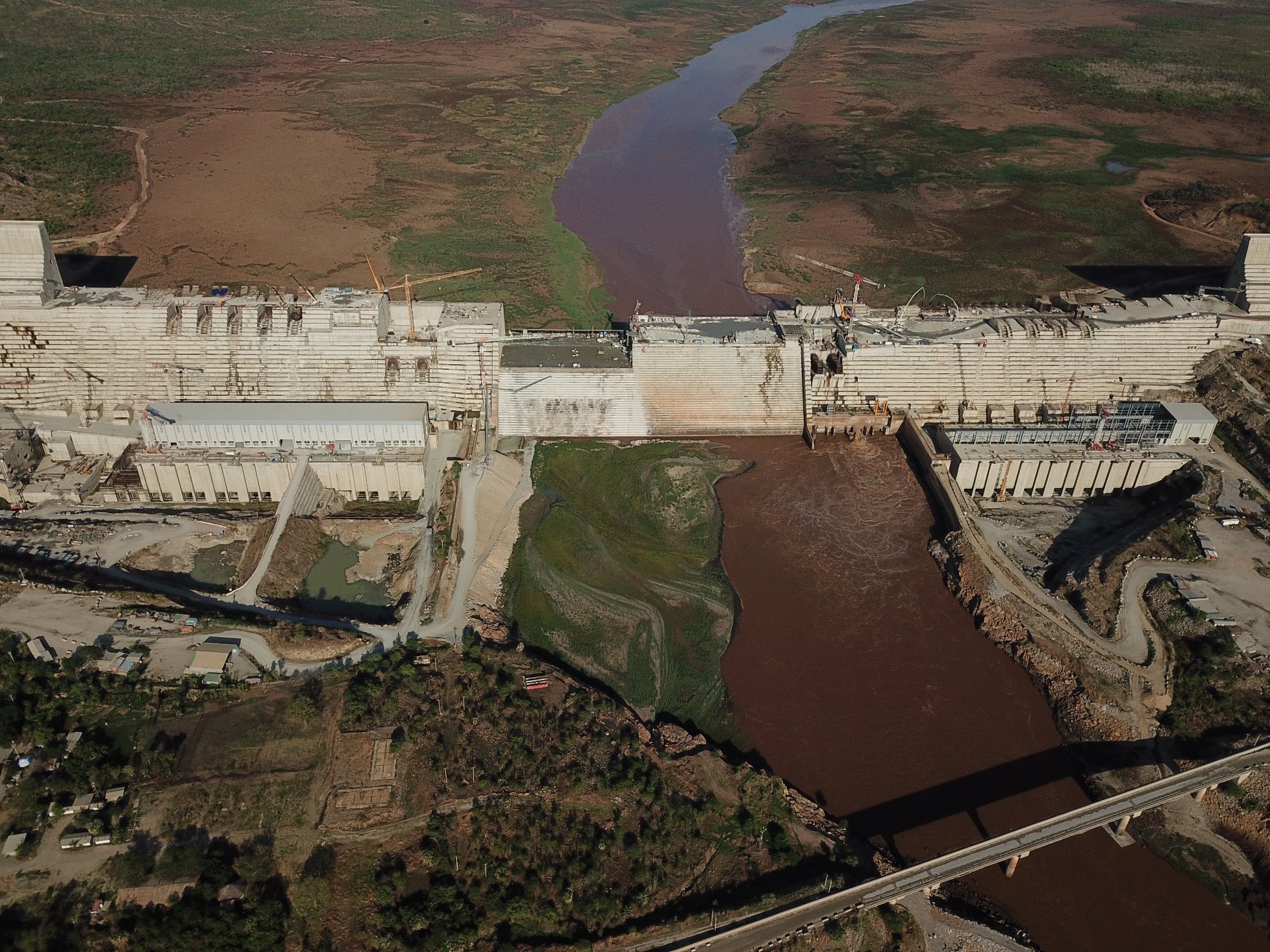 Media host Amr Adib said the third filling of the Grand Ethiopian Renaissance Dam is days away, and used the opportunity to highlight speculation regarding the dam's structural integrity.
During his show "al-Hekaya" (The Story) on MBC Misr Channel, Adib explained: "We do not have much confidence in the Ethiopian industry, and it is said that there are cracks in the dam and that disasters may occur."
"The issue of the Renaissance Dam, most people have forgotten. Days are remaining until the third filling of the Renaissance Dam," he said.
Earlier, the Professor of Hydrology and Water Resources Management at the RWTH Aachen University in Germany Hani Sewilam warned of cracks in the concrete facade of the Saddle Dam (the auxiliary or complementary dam for the Renaissance Dam project), revealed by recent satellite images.
These cracks appeared in the concrete facade of the dam without it receiving water, he noted, but only the effect of weather conditions, especially with heavy rain.
"This does not seem like a stable dam to hold 50 billion cubic meters," he warned in a Facebook post.
Egyptian Minister of Irrigation and Water Resources Mohamed Abdel-Aty said in October that an international committee was formed to study the dam in 2011 and ended in 2013, which he said confirmed that there are major technical problems in the dam's construction which could lead to instability.
Egypt has informed Ethiopia of its concerns and desire to follow up and cooperate on the matter, but Ethiopia insists that all of the dam's issues have been resolved.
Abdel-Aty said that Egypt has preventive measures to protect it in the event that the GERD collapses. He explained that this is done by establishing the strongest infrastructure system around the High Dam in Aswan.
Dam dilemma
Egypt and Sudan say they want a legally binding agreement on operating the dam, while Ethiopia says any pact should be advisory.
Egypt and Sudan consider the dam a threat to their vital water supplies, while Ethiopia considers it essential for development and doubling its electricity production.
The downstream nations fear possible blows to water facilities, agricultural land, and overall availability of Nile water.
Negotiations over the dam between Egypt, Ethiopia, and Sudan have stalled for years, with the three parties ultimately failing to reach any agreements.
The disputed dam is the largest hydroelectric project in Africa, with a cost of more than four billion dollars.
Edited translation from Al-Masry Al-Youm