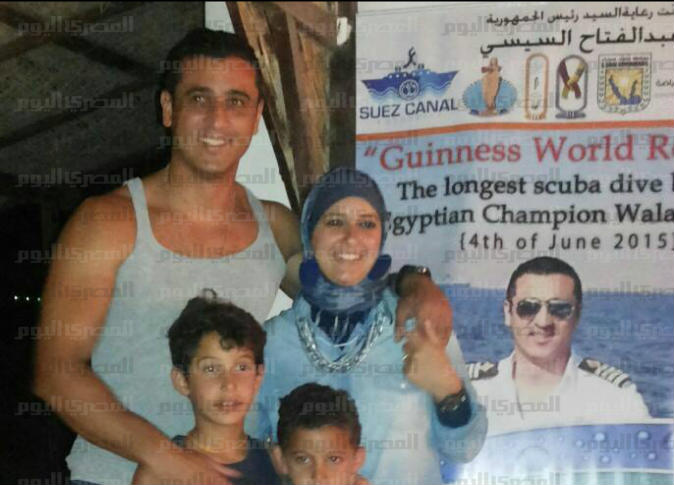 Walaa Hafez
is an Egyptian who recently achieved an openwater scuba diving world record of 51 hours and 24 minutes, thereby breaking the previous 51 hours and 4 minutes record by an American diver.
Abbas
was included in the Guinness Book of Records for his achievement. He was a navy officer who retired early due to a serious injury and work as a guide in the Suez Canal.
Following the increasing acts of maritime piracy in Somalia, Abbas went to Poland for a training course on how to secure ships against piracy.
Edited translation from Al-Masry Al-Youm