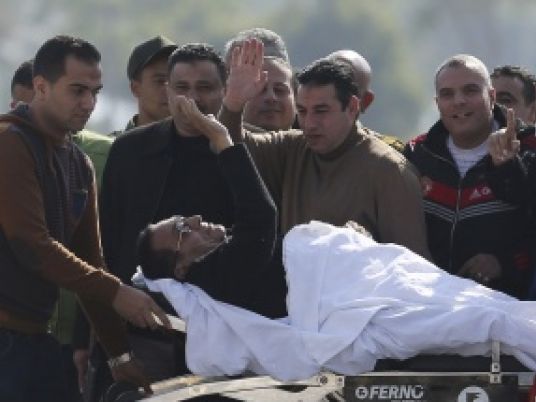 Liberal Egyptian parties filed new judicial complaints against ousted former ruler Hosni Mubarak on Sunday, including over a deadly camel charge against protestors led by his supporters, after a string of court rulings in his favour.
The Democratic Current coalition filed the complaints to the public prosecutor, requesting an investigation of possible links between Mubarak and some of the most dramatic violence of the revolt.
Government supporters on horses and camels charged into crowds gathered in Tahrir Square, triggering a battle that was seen as a crucial moment in the 18-day uprising against Mubarak's three decades of iron-fisted rule. Around a dozen people died in the attack.
The dismissal of the most high profile charges against Mubarak, that he conspired to kill hundreds of protesters during the 2011 uprising that toppled him, has deepened fears among activists that the old guard is making a comeback.
It is not clear when the public prosecutor will decide on the request.
Twenty-five officials and Mubarak allies were charged with murder and other crimes in relation to the incident. One of them died and the rest were acquitted.
"We're making these complaints not for revenge against Mubarak or his family," said Khaled Dawoud, spokesman for the liberal Dostour party, at the steps of the public prosecutor's office.
"We want to stress the principle that young Egyptian people should not be killed without accountability."
A court in November dropped charges that Mubarak conspired to murder protesters during the 18 days of the uprising that started on Jan. 25, and also found him innocent in a graft case.
This month, a court ordered a retrial in a separate corruption case, opening the possibility that Mubarak could walk free after being jailed since 2011.
Egypt's economy was hit by upheaval triggered by Mubarak's fall but it has started to recover. Sisi has restored some stability and taken bold steps on the economy praised by foreign investors such as reducing fuel subsidies.