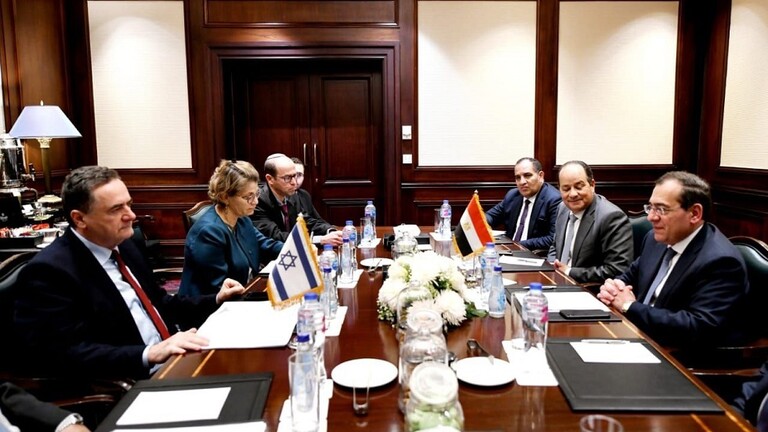 Egyptian Minister of Petroleum and Mineral Resources Tarek al-Mulla received on Sunday in Cairo, the Israeli Energy Minister Israel Katz.
The two parties discussed a number of issues, including increasing the supplies of the eastern Mediterranean region through the Egyptian gas facilities, and then exporting it to meet constant energy needs in light of the current geopolitical crisis, Russia Today reported.
The two ministers reviewed Chevron's global cooperation file with both sides and their continuous coordination with it in order to increase the volume of its business.
Mulla stressed the importance of what has been achieved in the file of demarcating the Lebanese-Israeli maritime borders, which opens the door to more new gas discoveries in the eastern Mediterranean region.
The two ministers stressed that cooperation and keenness on it is one of the most important foundations supporting the achievement of stability and development in the region.
Israeli Energy Minister stated that his presence at the Egypt Petroleum Show "EGYPS 2023" represents his first foreign visit to Egypt.
Katz stated that he is open to cooperation in the energy file, given the great importance it represents, the effects of which have been evident during the recent period, indicating that cooperation achieves benefits for all.
The activities of the current session of EGYPS 2023 is held from February 12 to 15 under the theme "North Africa and the Mediterranean: Supporting Global Supply and Demand for Sustainable Energy" at the Egypt International Convention and Exhibition Center in New Cairo.