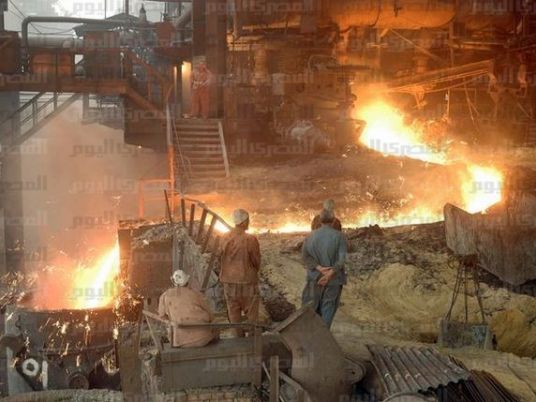 The Egyptian Iron and Steel Company Wednesday says its net loss widened to LE125 million in the first quarter of 2014/15 from LE112 million a year earlier.
Its board report attributed the drop to low production volumes as a result of the disruption of cooking coal supplied to its plants, which stood at 40 percent of the contracted amount, leading to a halt of three of its four furnaces.
In related news, the company incurred LE35 million in losses due to a five-day cease of operations as a result of a workers' strike, it said, adding that operations are now back to normal despite an ongoing protest by workers demanding the payment of FY2013/14 bonus.
In a statement on Monday, the Center for Trade Unions and Workers Services (CTUWS) said halting operations at the only functional furnace in the factory could cause tens of millions of pounds in losses.