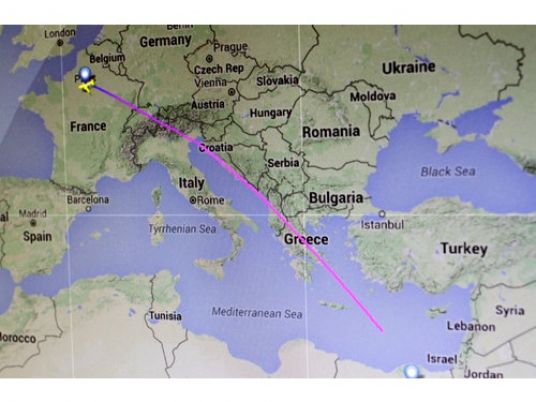 The flight data recorders from an EgyptAir jet that crashed in the Mediterranean last month are expected to stop emitting signals on June 24, and search boats are working against the clock to retrieve them, Egyptian investigators said on Monday.
Without the "black boxes", investigators say there is not enough information to explain why flight MS804 crashed on May 19, killing all 66 people on board.
The Egyptian-led investigation committee said in a statement that it had accepted a request by the United States' National Transportation Safety Board (NTSB) to have a representative join the investigation team.
The plane's engines were built by a consortium led by the U.S. firm Pratt & Whitney. The country where the engines were built is often invited to take part in an air crash investigation, although it is not compulsory.
Investigators also said on Monday that radar imagery obtained from the Egyptian military confirmed previous reports based on Greek and British radar data indicating that the plane had swerved in mid-air before crashing.
Egyptian Air Navigation had previously said that the plane suddenly disappeared off the radar at cruising altitude around 37,000 feet. Those comments contradicted the Greek defense minister's account on the day of the crash that the plane had turned sharply to the left, then 360 degrees to the right before disappearing from radar at 15,000 feet.
That conclusion is important, said one aviation source, because it goes some way to excluding the possibility that the plane was brought down by a mid-air explosion.
France's air accident investigation agency, the BEA, which is advising Egypt on the underwater search, has said that one of the search ships has continued to pick up locator signals from one black box, whose position has been narrowed to within 1 to 2 km.
To recover the black boxes from the seabed, 3,000 meters below the surface, investigators will need to pinpoint the signals to within a few meters and establish whether the pingers are still connected to the recorders.