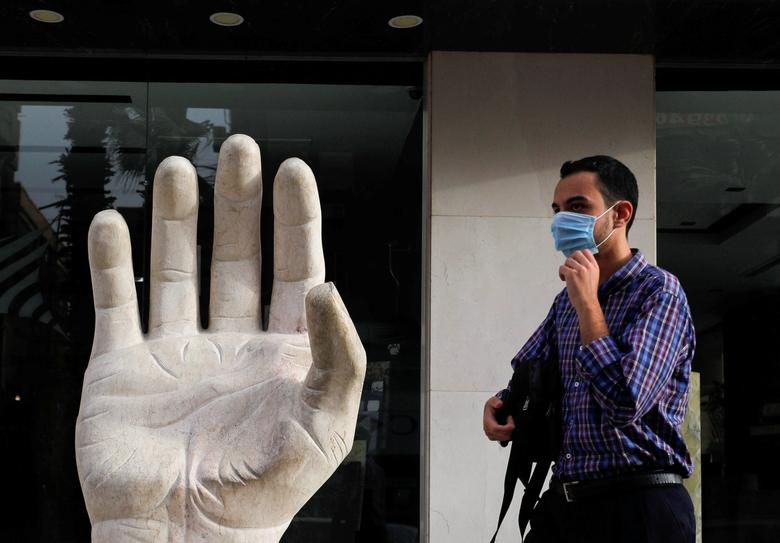 Egypt's Health Minister Hala Zayed reminded COVID-19 patients who are home isolating on Thursday that they can contact the number 1440 via text message to follow up with the ministry and receive care.
The service, which began on February 6, comes within the framework of the Ministry's keenness to communicate with home patients to ensure their safety.
Ministry spokesperson Khaled Megahed explained that the service can be activated by sending the number the word "isolation". 
The patient then sends the ministry their data including their full name, national ID number, the governorate in which they reside, and the date they were diagnosed with the virus.
The patient will respond to the inquiries regarding their means of diagnosis, place of diagnosis, and symptoms.
The hotline will ask the patient to disclose if they are receiving treatment or not, and if so, where they obtained treatment instructions (government or private facility).
Megahed added that patients will be referred to a specialist doctor for care, who will periodically check in with them and adjust their treatment based on symptoms.
Patient data will be stored on a secure database for home isolated patients, Megahed said, adding that patients are divided into four categories based on reported health indicators.
If the ministry notices any severe risk, they will contact patients and transfer them to a nearby isolation hospital.
Megahed confirmed that since the number went into service, 322 text messages were received and communicated with and recorded on the e-system, including 60 cases that were transferred to hospitals and 215 cases that were given medical instructions.
Edited translation from Al-Masry Al-Youm