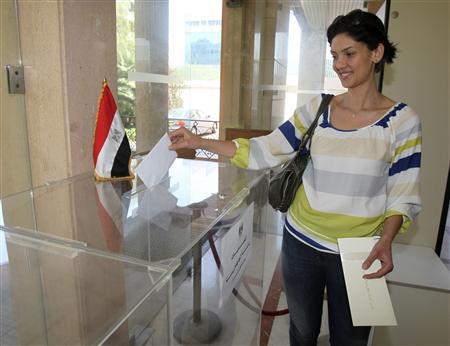 Egypt's Minister of Immigration and Egyptian Expatriates Affairs Nabila Makram Ebeid announced Saturday that although the numbers of Egyptian expatriates according to official statistics are 10 million, the actual figures are likely much higher, so the government has formed a committee to count expatriates and create a database for them.
Makram said the committee would be formed from the Ministries of Immigration, Communications, Administrative Control Authority (ACA) and the Central Bank of Egypt.
The committee will cooperate with all parties dealing with Egyptians abroad such as the ministries of Higher Education, Foreign Affairs, Interior and Manpower in addition to unions, especially for doctors and pharmacists, and the National Elections Authority (NEA).
The minister pointed out that the committee will start its work next week with the Ministry of Higher Education. She added that the Ministry of Communications is putting great effort in this census.
The Central Agency for Public Mobilization and Statistics (CAPMAS) said last year that 9.5 million Egyptians live outside the country. Around 6.2 million of them live in Arab countries, 1.6 million are located in North and South America, 1.2 million are in Europe and 340,000 in Australia.
Egyptian expatriates have been on the rise since the Egyptian government began missions to Arab countries in 1930 to fulfill development plans.
According to CAPMA's statistics, the main outlet for Egyptian migrants is Arab countries. Many of them reside in Saudi Arabia which currently records 2.9 million workers, 1.6 million in Jordan, 765,000 in United Arab Emirates, 500,000 in Kuwait and 230,000 in Qatar.
Edited translation from Al-Masry Al-Youm