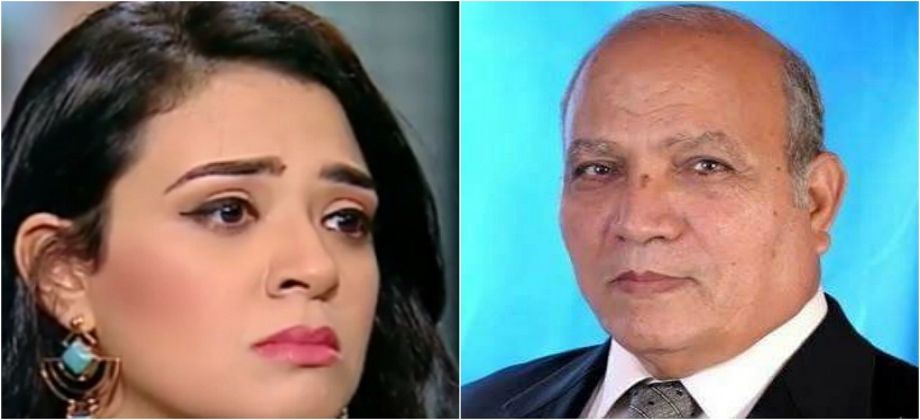 A young Egyptian woman has filed a lawsuit against her father — a former presidential candidate — due to what she claims was his deliberate emotional neglect and for displaying a lack of tenderness — the first of its kind case in Egypt.
The 29-year-old, Hend Abdullah Al Ashaal, who works in the media, recently decided to file a lawsuit against her father Abdullah Al-Ashaal who was a former presidential candidate during the 2012 presidential elections. She accuses him of deliberate emotional neglect since her mother and father divorced over two decades ago.
The lawsuit has generated massive controversy in Egypt on social media as the case is considered to be the first one of its kind and is not a familiar practice for most Egyptians.
The main reason that pushed Hend to take such measures against her father is still not clear to many Egyptians, with some believing she is seeking financial compensation.
"When I was five, the divorce took place between my mother and my father, who is a well-known diplomat, my mother was his second wife…since this age he did not communicate with us," Hend told Egypt Independent.
She added that she has missed parental care and tenderness since the age of five, noting that he has not even asked about his daughters well being or success in work and education.
"I suffered from an unprecedented level of staleness from my father. He did not attend my wedding and even when my former husband passed away, he did not offer any condolences," she explained.
But Hend stressed that she does not seek financial compensation — she has lost hope that even money would not make a difference to the way he acts.
Instead, she explains that the main reason behind the lawsuit is to force radical change to the country's legislation — so that the state can guarantee that fathers care and show tenderness to their children when a divorce takes place.
"My goal is to force such amendments to the law…I've recently witnessed that many wives — friends of mine — have raised complaints that since getting divorced with their husbands, fatherly care dims forever," she said.
"Consequently, this generates negative effects on the children who will be brought up in circumstances that are similar to mine where there is no fatherly tenderness or care," she asserted.
"My goals is to amend the legislation to not only punish husbands who leave their children without parental tenderness , but also to punish wives who follow the same attitude when a divorce takes place," she noted.
On the privately-run TV channel El-Mehwar, Hend's father, Abdullah Al-Ashaal, called into the show while Hend was explaining details of the lawsuit.
During the phone interview with the anchor Moataz El Demerdash , Al-Ashaal said that the lawsuit aims to defame his political reputation and patriotic stances.
He added that regardless of what Hend had accused him of the lawsuit aims to defame him.
Recently, Egypt's Central Agency for Public Mobilization and Statistics (CAPMAS) released a statistic on divorce rates that stipulated that Egypt witnessed its highest divorce rate in two decades during 2015.
The rate reached 2.2 cases per 1,000 people in 2015, which represents an 83 percent rise compared to the beginning of the period 1996-2015, according to CAPMAS.
Divorce was more common in urban areas than in rural areas during the 1996-2015 periods, with urban areas showing a rise of approximately 50 percent over that time.
In urban areas, there were three cases per 1,000 people in 2015, compared to 1.7 cases per 1,000 in rural areas.