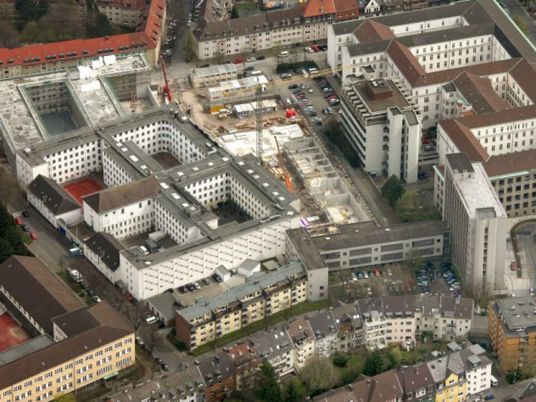 Preliminary investigations suggest that a young Egyptian man who died in a German prison had committed suicide and was not subjected to torture as claimed by his relatives, an Egyptian Foreign Ministry official said on Monday.
The Egyptian Embassy in Berlin had sent an official letter to Germany's Foreign Ministry requesting information regarding the death of Mohamed Abdel Fattah in a prison in the city of Essen, Egypt's Foreign Ministry said on July 26.
The official told Aswat Masriya on Monday that preliminary investigations revealed that there was no third party involved in the death of Abdel Fattah, who was imprisoned for theft.
The deceased had also requested from the German authorities not to notify the Egyptian Foreign Ministry of his detention, the official added.
The Egyptian Embassy in Germany received an official letter from the Federal Foreign Office on Monday clarifying that the Egyptian citizen died in a hospital in the city of Essen on July 22 after he attempted to commit suicide by hanging on July 16.
The German authorities opened investigation into the incident as is customary in such cases to discover the reasons behind the death, according to the letter.
In a previous phone interview with Al-Hayah satellite channel, the father of the deceased said that his son was buried in Germany without prior notification given to him or to the Egyptian Embassy in Berlin.
He elaborated that his son was a resident in Italy then moved to Germany where he was arrested by German police and transferred to a care center on February 9.
The Egyptian Embassy in Berlin and the Consulate General in Frankfurt are still following the case in order to obtain the final results of the investigation.