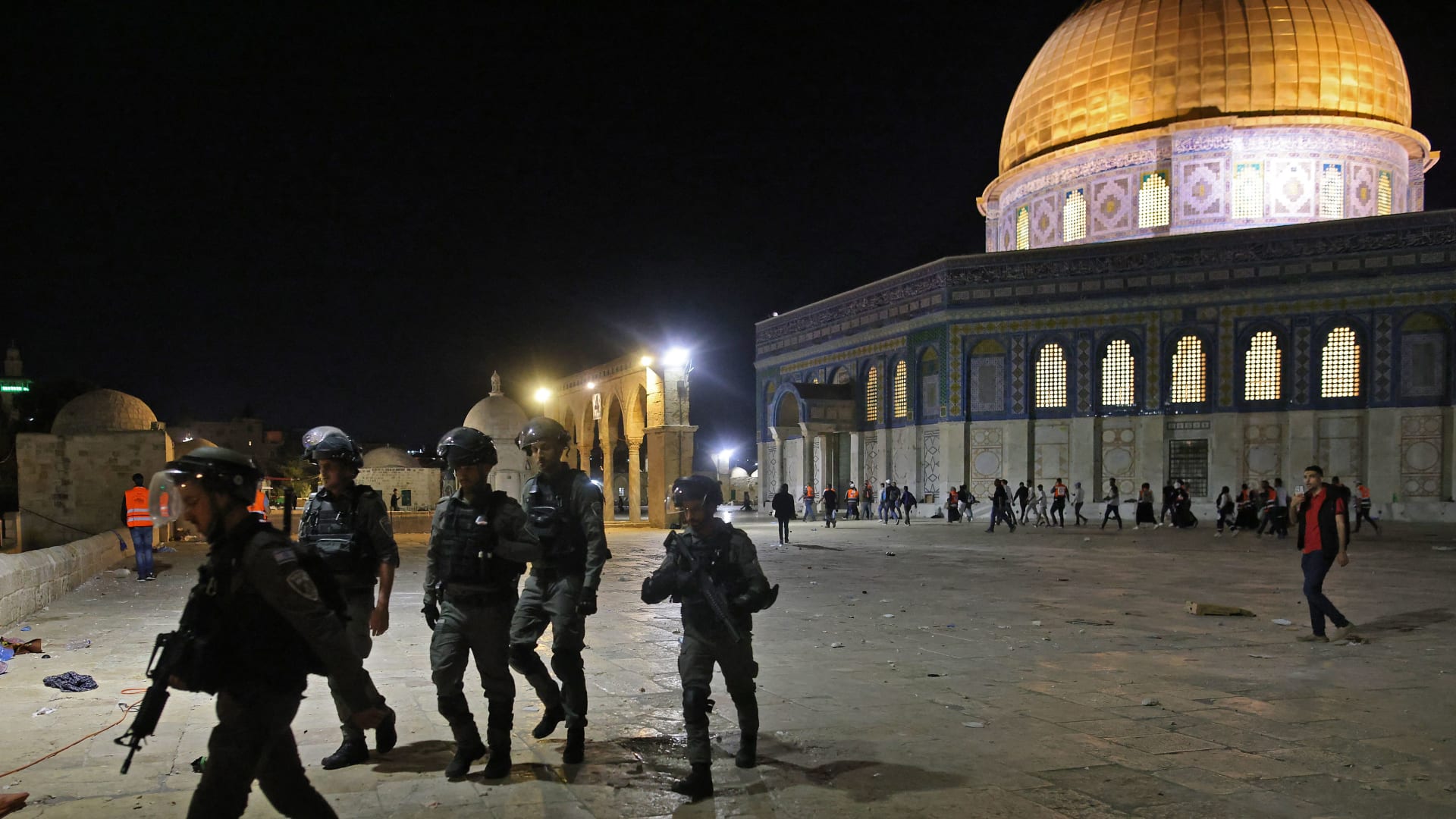 The Assistant Minister of Foreign Affairs Nazih al-Najari on Monday met with the Israeli ambassador to Egypt Amira Oron, where they discussed the Al-Aqsa mosque clashes in Jerusalem with Najari slamming the involvement of Israel's law enforcement.
Najari stressed that Egypt completely rejects the Israeli authorities incursion into the mosque, urged more protection for Palestinian civilians and demanded their rights to practice their religion be upheld.
The director of the Israel Administration in Egypt's Ministry of Foreign Affairs Ambassador Hossam Ali participated in the meeting.
Najari asked Oron to convey a message to Israeli officials to protect worshipers and for Israel's authorities to shoulder their responsibilities in controlling the security situation in Jerusalem.