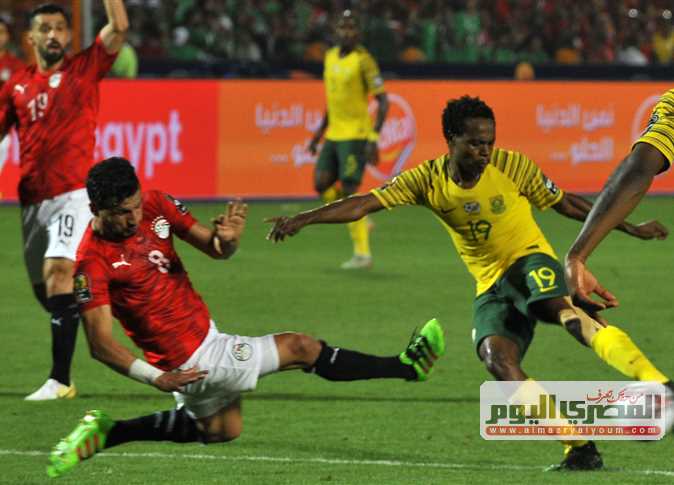 During the past two days, a Pepsi commercial featuring six members of the national team eerily apologizing to Egyptians for Egypt's exit from AFCON went viral across social media, stirring users' fury.
The advertisement shows six players including Mahmoud Hassan Trezeguet, Tariq Hamed, Ahmed Almohammedi, Nabil Emad Donga and Mahmoud Alaa sitting in a locker room and addressing Egyptians in a remarkably inelegant apology.
Egyptian fans, already enormously upset by the national team's poor performance in the tournament, were provoked by the leaked ad. Many asserted over social media that they now need a proper apology for both the Pepsi ad and Egypt's ouster from the tournament. The aggravating commercial prompted several Egyptians to deem the national team the "worst generation" of Egypt's football history.
Social media users immediately launched the hashtag #notaccepted, considering the advertisement intensely disrespectful. Through a series of tweets and posts labeled with the cited hashtag, Egyptians recalled the national team that once brought home the trophy, hailing their exceptional performance from that bygone era.
Along with the hashtag, user Ahmed Al-Ansary tweeted: "The players' apology commercial is the vilest ever; it is even worse than the defeat itself."
Many individuals affirmed that they will not accept such an apology, arguing that it is unacceptable for amends to be made through a paid ad.
Twitter user @dodinhooo said, "This is new way to apologize to millions of disappointed fans!? So did they get paid for that!!!" User Sahar Selim tweeted, "Shame on you."
Some Egyptian users called for further repercussions for the national team amid the commercial's release. User Hossam Zamalkaw called on Egyptians to boycott PepsiCo, Inc. in order to assert the public's comparable maturity despite that the team disappointed millions; he also called for a second apology.
Safwat El-Alem, professor at Cairo University's Public Relations Department, told el-Watan news that these players have no regard for the public. His take is that the players who defended alleged harasser Amr Warda apologized in the paid commercial in order to compensate for the money they would have earned had they succeeded in the tournament.
PepsiCo, Inc. released an official statement amid the crisis, noting that the distributed version of the ad is unofficial, explaining that it was leaked. PepsiCo indicated that it immediately formed a committee of legal experts to investigate the leakage of the video. Additionally, the company said that the commercial's original message was "The ball is still in our court," stressing that the phrase was changed in the leaked edition.
The company said that it will take all required actions.
Egypt was eliminated from the 2019 AFCON tournament following a shocking 1-0 defeat to South Africa through a late goal scored by Thembinkosi Lorch. Thus, the AFCON host departed from the tournament in its first confrontation of the round of 16.
Photo credit : Filfan