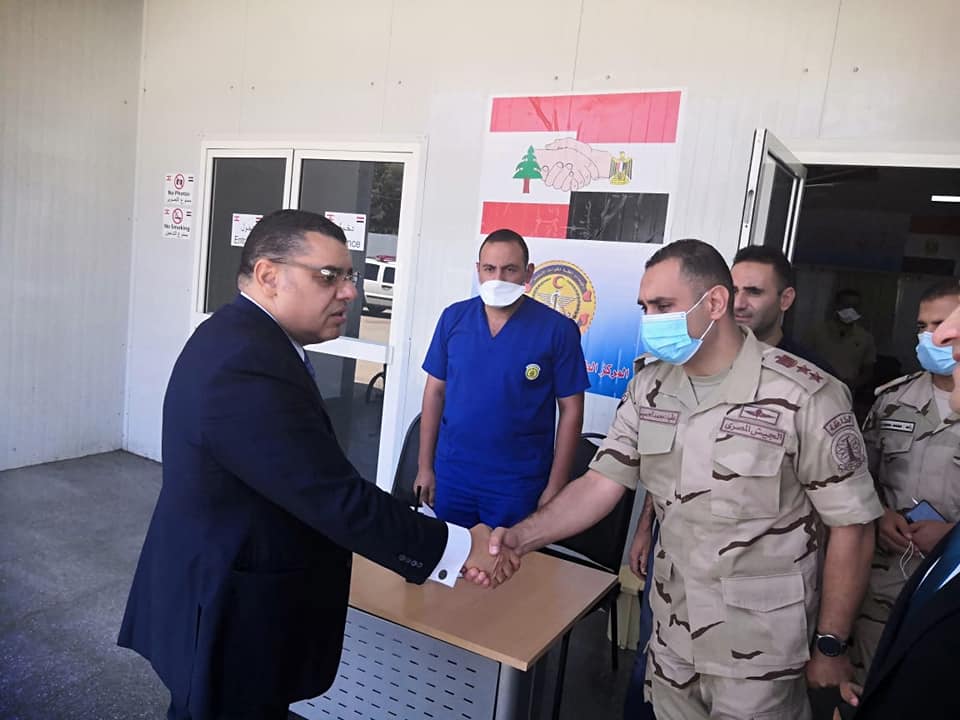 The Egyptian Field Hospital in Lebanon has begun treating those injured in the Beirut port explosion that occurred on Tuesday evening. The Egyptian Foreign Ministry said in a statement that the hospital is ready to provide all possible assistance.
The statement added that the Foreign Ministry contacted the Lebanese authorities to learn about their needs, in order to be able to discuss how to provide them.
The Egyptian Foreign Ministry expressed its condolences to the families of the victims, as well as its wishes for the speedy recovery of those injured in the explosion.
The massive warehouse explosion in the port of Beirut on Tuesday killed at least 100 people and injured nearly 4,000.
Egyptian Ambassador to Lebanon Yasser Elwy visited the hospital on Wednesday to check on how it was dealing with those injured in the explosion that rocked Beirut on Tuesday.
Egypt first set up the field hospital following the 2006 Lebanon War. In 2007, former Egyptian President Hosni Mubarak decided, in cooperation with the Lebanese government, to keep the Egyptian hospital in Beirut operational.
The hospital provides services and medicines free of charge to the Lebanese people and to citizens of other countries residing in Lebanon, motivated by Egypt's belief in the importance of the historic ties and close relations between the two countries.
The hospital has the latest medical devices and equipment, including x-ray equipment and integrated analysis laboratories. It also has all medical supplies, which allow the hospital to provide distinguished medical service to those who go there for treatment.
The medical center includes six major clinics in the fields of surgery, internal medicine, obstetrics and gynecology, pediatrics, orthopedics and ophthalmology, and includes the best from among the most qualified doctors and specialized nursing staff.