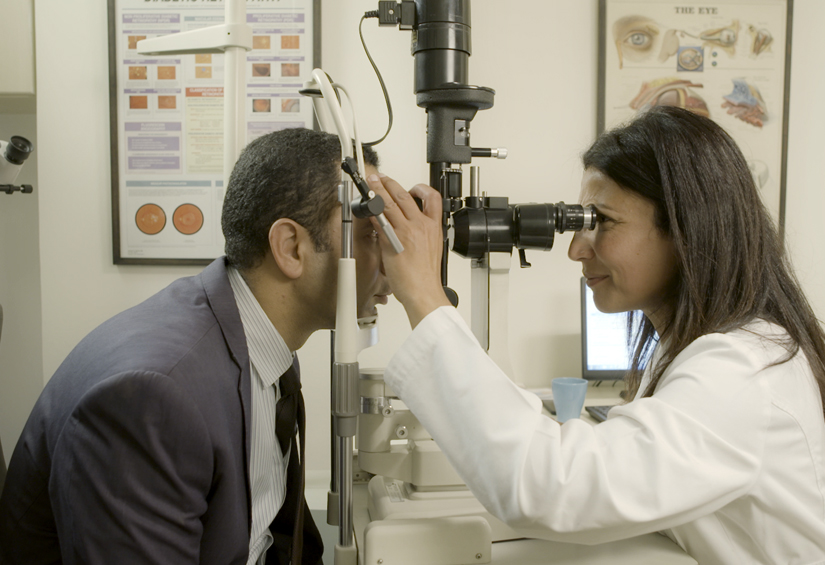 Egyptian eye surgeon Noha khater was selected among the finalists in the Cartier Women's Initiative Awards (CWIA) 2018, competing with 2,800 candidates from 130 countries, as she is the only Egyptian and one of the few international female eye surgeons specializing in retinal surgery.
CWIA is an international competition created to identify, support, and encourage projects by women entrepreneurs. The award is given mainly to women with businesses that have a positive social impact on society.
Khater is the co-founder and CEO of Egypt's first Diabetic Eye Care Center, AlMouneer, which is a fully-digital eye care center that aims to prevent blindness caused by diabetes.
She is a highly-trained surgeon specializing in the field of retinal and vitreous diseases, and has been in practice since 1994. She remains the only woman specializing in the field in Egypt.
Khater graduated from Cairo University with highest honors, where she also received her PhD. She was then awarded with several fellowships, including a fellowship for clinical training at the University of Texas, Houston, in retinal surgery, before being awarded a fellowship from the Royal College of Surgeons of Edinburgh, and the Royal College of Ophthalmologists of London.
"As a Cartier Women's Initiative finalist I'm in utter and complete awe, its great example that hard work really pays off," she said in a video published by CWIA. "We have introduced a new concept of eye care that educates the patients and his family about the effects of diabetes on the eye."
Overwhelmed by a soaring population of diabetes and the rising number of patients losing their eyesight due to diabetes, Noha thought to introduce a digital system that could track the medical data records of diabetic patients nationwide, attempting to implement a national diabetic eye care service.
According to the International Diabetes Federation, the disease is hitting an alarming indices as it affects approximately 15 percent of the Egyptian population, and is also on the rise across the wider Middle East and North Africa.
"Diabetic patients, pre-diabetics, and at-risk individuals form a population of 15 million in Egypt alone and over 50 million in the Middle East and Africa. These individuals are very likely to develop eye problems at some point, the most severe of which could lead to blindness," the CWIA website said.
Khater stumbled in the beginning after facing various constraints, but she never gave up, and in May 2014 Almouneer was finally inaugurated as the first center in Egypt that offers digital retina screening, advanced retinal imaging, and treatment by highly trained ophthalmologists and paramedics.
The passion to serve diabetic patients has not withered, as Khater plans to launch a mobile application to set appointment schedules along with the integration of other healthcare centers.
Moreover, Khater has established an non-governmental organization to improve lives of Egyptian diabetics' by raising awareness, providing free healthcare, and funding diabetes research.
"I try to live the journey of my patients and address their fears, the human and social factors are important to me, as I want to impact people's lives," Khater told the official CWIA website.
Almouneer became one of the most advanced eye centers in Cairo, serving more than 20,000 patients from Egypt, along with nationals from other countries, including Sudan, Libya, Yemen, and Ghana.
In only four years the center doubled its workforce and expanded to include three additional branches, hoping to establish the first diabetic eye research center in the Middle East and Africa.