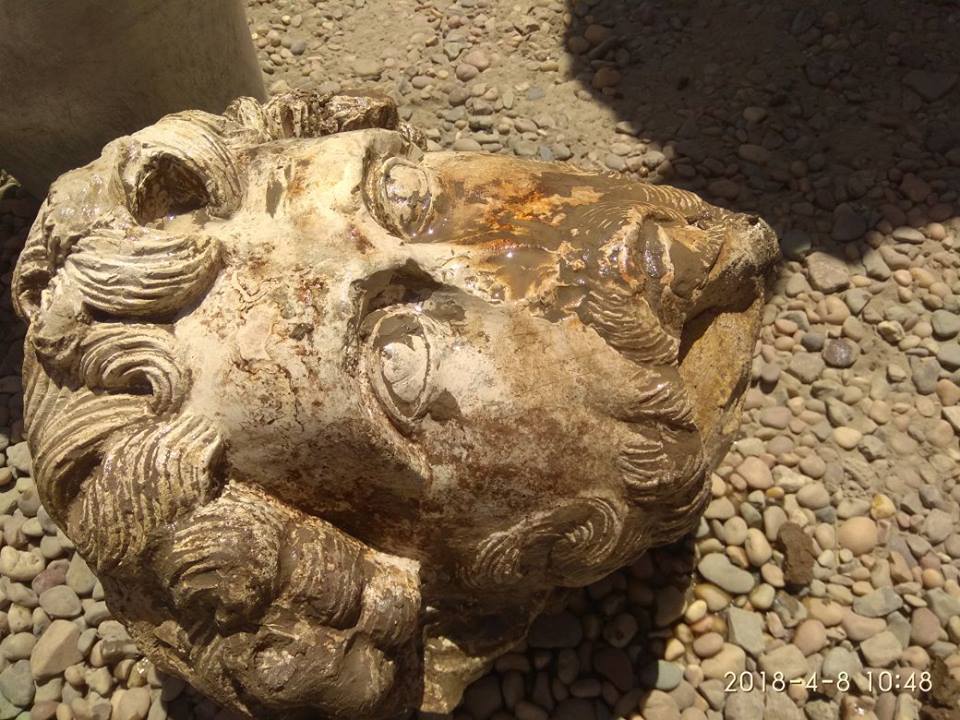 While pulling groundwater around the Kom Ombo temple in Aswan to reduce its level, an Egyptian archaeological expedition discovered a marble head of the Roman Emperor Marcus Aurelius, the last of the so-called Five Good Emperors.
Chief of the Aswan and Nubia Archaeological site Abdel Moniem Saied said that the head of the statue dates back to 160 to 182 AD.
The emperor ruled from 161-180 AD and his passing is believed to have signaled the beginning of the end for the Western Roman Empire.
The features of the emperor clearly appear in the statue's head, especially his beard and thick wavy hair.
The dimensions of the statue are 40 cm, 33 cm with a thickness of 34 cm. It was found during the cleaning process of a well close to the temple with a depth of 15 meters. It is believed that it has been used in gauge reading of the Nile River in ancient times.
"The head is a unique piece of the emperor," said Ayman Ashmawy, chief of the Ancient Egyptian Monuments Sector at the Ministry of Antiquities, according to a press statement.
The mission also discovered a part of another statue, which has yet to be identified. It is made of sandstone with a missing head and lower parts of the feet.
On Sunday another Egyptian archaeological mission operating around Luxor's Karnak temple discovered architectural remains of the Osiris Ptah Nab Ankh's compartment.