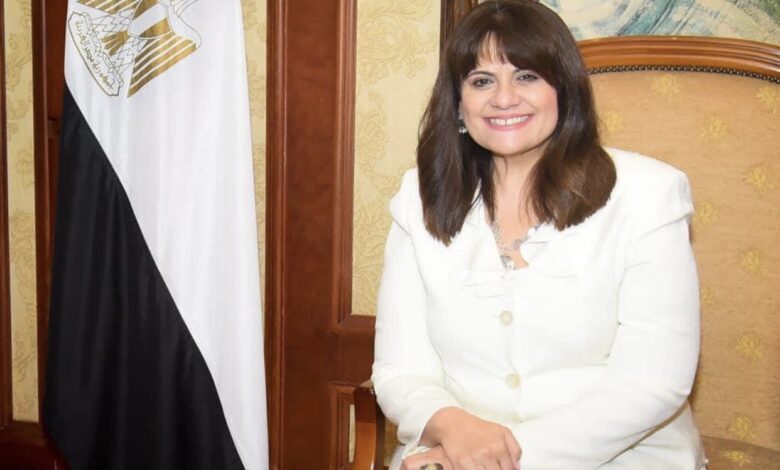 There are 12 million Egyptian expatriates, and the largest Egyptian community is in Saudi Arabia, at 2.5 million Egyptians, Minister of State for Immigration and Egyptian Expatriates, Soha Gendy, said.
During an interview with journalist Ahmed Moussa, on the "On My Responsibility" program, broadcast on Sada al-Balad channel, Gendy added there are 600,000 Egyptians in the UAE and Kuwait.
A special event for the Ministry of Migration will be held on November 10, on the sidelines of the UN climate change summit COP27.
The running conversation will be of the global experiences of immigrant youth of the second, third, fourth and fifth generations of Egyptian scientists and researchers studying at major international universities, Gendy said.
Gendy stated seven young people will present their experiences abroad so that other youth could benefit from their experience and have a positive effect on Egypt.
More than 190 countries are participating in the 27th Conference of the Parties of the United Nations Framework Convention on Climate Change (COP27), held in Sharm el-Sheikh, from November 6 to 18.
The conference comes as an opportunity for world leaders to converge views not only on climate issues but in various files presented globally.
For all the updates, here is the events' website.