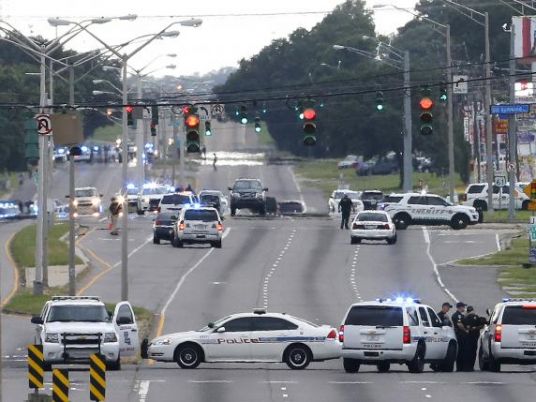 A 52-year-old Egyptian immigrant to the US, Hesham Kamel, was reportedly shot dead in Willoughby Hills, Ohio, Thursday night during an internet car sale that turned into a robbery, cleveland.com reported.
Kamel put his car up for sale on a well-known application called OfferUp, according to the website.
He was shot in his chest before being transferred to a hospital where he died, the website quoted the police as saying.
According to eyewitnesses, there was an audible quarrel followed by gunshots.
One of the perpetrators shot him twice and took his car and the other three took his wallet and escaped.
The car was found later, one mile away from the scene of the crime. No suspects have been arrested.
Kamel called his 20-year-old son and 22-year-old daughter, Elaria Kamel, as paramedics rushed him to Metro Health. He died before they could meet him at the hospital, Elaria told cleveland.com.
Kamel and his family moved to Willoughby Hills after the January 25 revolution in Egypt, Elaria said.
According to the website, Kamel couldn't speak English, so he began trading TVs, vehicles and other items to make extra cash.
"This was a thing that he could do with little English. He was trying to be active instead of sitting (around)," Elaria said.
Elaria said her father didn't deserve this end, as he wasn't the type of man who would not harm anyone he met.
Nabila Makram, minister of the State for Migration and Egyptian Expatriates, contacted the Egyptian Consul General in New York Ahmed Farouk about the incident.
Farouk in turn contacted Ohio police who confirmed that Kamel was shot dead while resisting an attempt to steal his car in Cleveland, Ohio.
Farouk quoted an eyewitness to the incident as saying that Kamel died four hours after he arrived to hospital.
The consulate is following up on the investigations, he said, adding that the police are currently checking surveillance cameras of shops near the crime scene and talking to eyewitnesses.
Edited translation from Al-Masry Al-Youm