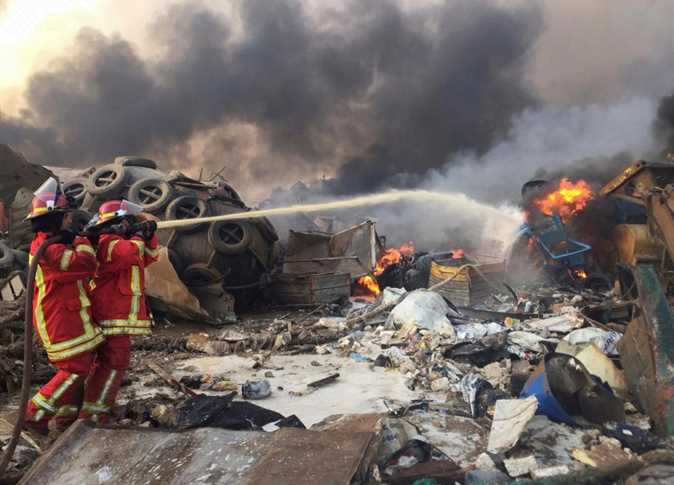 The Egyptian Embassy in Lebanon expressed its sorrow at the death of two Egyptian citizens in a huge explosion that occurred in the Lebanese capital of Beirut on Tuesday.
The embassy on Wednesday, released a statement offering its condolences to the family of Ali Ismail al-Sayed Shehata from Samanoud in Gharbiya Governorate after the embassy was notified of his death in the explosion. The embassy added that the deceased's body will be repatriated for burial.
The embassy on Tuesday mourned the death of Ibrahim Abdel Mohsen al-Qaffas, also from Samanoud, after receiving news of his death.
The embassy expressed its sincere condolences to Qaffas' family and relatives, and said that necessary measures are being taken to return his body back home.
Egyptian citizens also reported the disappearance of Roshdy Roshdy Ahmed al-Gamal, who was near the site of the explosion at the time.
The embassy said it was following up with Lebanese authorities to search for al-Gamal, and called on any person with information about him to contact its hotline: 0096176654634, or to call 009611825566 (ext. 102 and 104).
Reuters reported on Wednesday that the explosion killed at least 100 people and injured nearly 4,000 others, adding the death toll was expected to rise.
Edited translation from Al-Masry Al-Youm