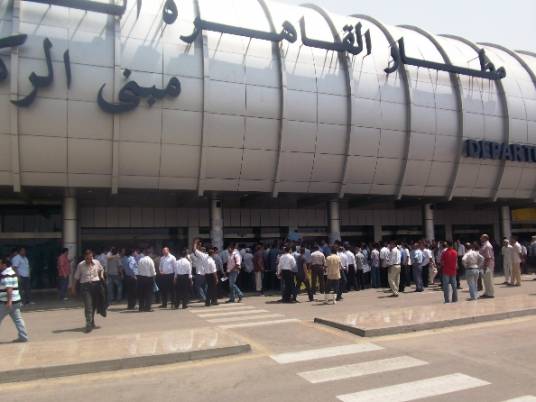 The Egyptian embassy in Yemen denied news that authorities have been applying procedures to allow Yemenis access into Egypt only after having obtained entry visas and security approvals in advance.
Acting Egyptian Ambassador in Sanaa Mohamed Mansour told the Yemeni news agency Saba, "mutual exemption between Egypt and Yemen regarding visas is still ongoing."
Deputy Egyptian ambassador said that strict security procedures are being taken on all incoming flights due to the exceptional situation in Egypt.
German news agency DPA quoted security sources at Cairo International Airport on Saturday as saying that all airline companies at the airport had been notified that all incoming Yemenis should carry entry visas and have security clearance from Egyptian embassies abroad.
It also added that any passenger coming without a visa or security clearance would be brought back to their country at the expense of the airline company. Approximately 35 Yemenis who arrived as this new procedure was beginning to be implemented were forced to turn back and return to Yemen.