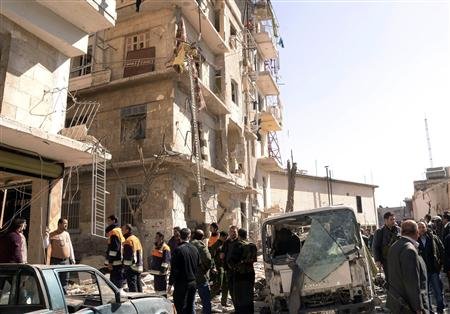 The Egyptian Embassy in Damascus on Sunday succeeded in releasing 29 Egyptians who had been arrested in Syria for illegal entry.
Acting Ambassador in Damascus Mahmoud Omar said the embassy was also trying to release a number of other Egyptians who were attempting to flee from Syria to Lebanon. Reportedly, the Egyptians had previously illegally entered Syria through Jordan.
Omar warned about such illegal entries amid Syria's troubling security situation.
Some Egyptians have been attempting enter Lebanon from Syria with the help of smugglers. Only a few make it, and the rest are apprehended.