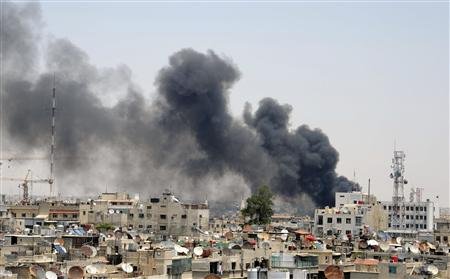 Egyptian diplomats were not hurt in explosions that hit Syrian capital early Wednesday, an official source at the Egyptian Embassy in Damascus has told state-run MENA news agency.
Two IEDs exploded around 7 am Wednesday near the Syrian Army's General Staff Command Building in central Damascus near the embassy.
The embassy source said officials were assessing the damage to the embassy building.
Egypt withdrew its ambassador to Syria in February to protest a bloody crackdown by President Bashar al-Assad's forces on pro-democracy protests roiling the country since March 2011. Syria withdrew its ambassador to Cairo in response.
Edited translation from MENA