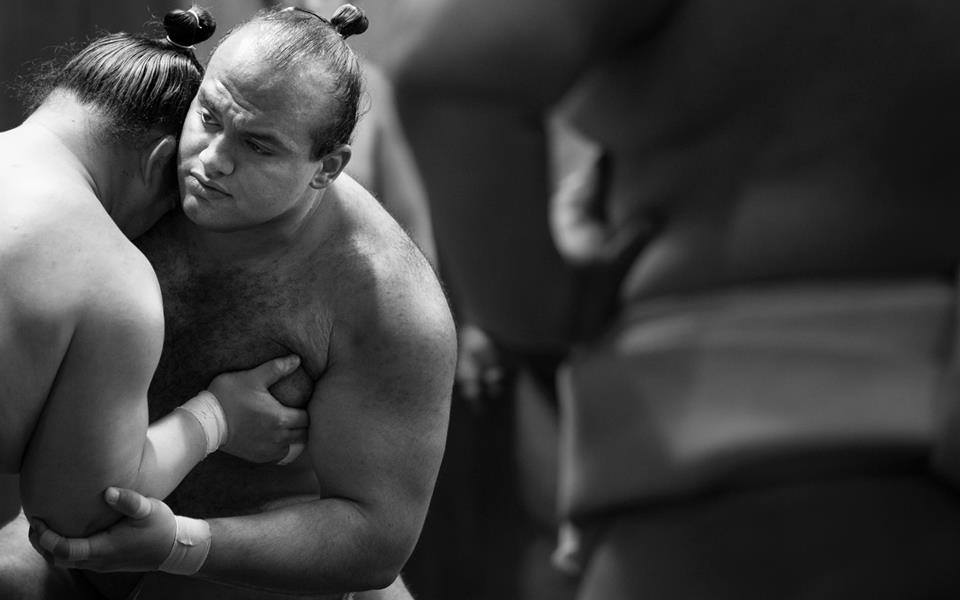 Have you ever wondered what the life of a Sumo wrestler is? How hard they train or how they endure the pain? One Egyptian guy decided to find out, becoming the first Egyptian sumo wrestler in Japan. As filmmakers are always trained to see the extraordinary, Sara Riad decided to document "Boody's" incredible journey to bring us a sensational experience of passion and success.
The second edition of the Sharm El-Sheikh Film Festival is scheduled to screen the Egyptian documentary film "Boody: The Sumo Pharaoh" on Wednesday March 7 at 6:30 pm in Hall 2 of Kiroseiz Cinema, as part of the Panorama program. Directed by Sarah Riad, the film ventures into the life of Boody, nicknamed Ōsunaarashi (The Great Sandstorm), Egypt's first professional Sumo wrestler in Japan. The documentary follows Boody's journey from Egypt's countryside all the way to Tokyo, where he establishes himself as one of the great professional Sumo wrestlers of Japan.
The film has received critical acclaim, collecting many awards such as Best Feature Documentary Award at the Copenhagen International Documentary Festival and the Ouchy Film Awards in Switzerland, in addition to touring several festivals such as the Largo Film Awards, Poland International Film Festival, International Independent Film Awards in Germany, and Philadelphia Independent Film Festival.
Being Egyptian-Japanese, Sara Riad's work attempts to combine both extraordinary cultures. She is a self-taught filmmaker and writer who has produced noteworthy projects such as the short film "El Film Da Haram", which caused outrage in the Arab world after being released on YouTube in 2012, earning more than 600 thousand views. She then worked on a short movie called Soulless in 2012 which earned her an airing at the National Film Festival for Talented Youth in Seattle, Washington, USA, in 2014.
The Sharm El-Sheikh Film Festival kicked off on March 3 and will last till March 9. The week-long festival will screen a total of 74 films in addition to hosting a range of cultural events, including panorama and entertainment events. Moreover, a special celebration will take place on March 8 to mark International Women's Day.
The festival aims to be a cultural hub for both Arab and international films, and to encourage cultural dialogue through movies. The Noon Foundation aims to open channels of exchange in all cultural and artistic fields between Egypt and the world, and to disseminate better knowledge of the other through the organization of cultural and cinematic events in Egypt and other countries.
2017 marked the launch of the first edition of the festival, where film critic Ahmed Hassouna served as the artistic director of the festival. The festival was headed by Mohamed Kamel al-Qaliouby.