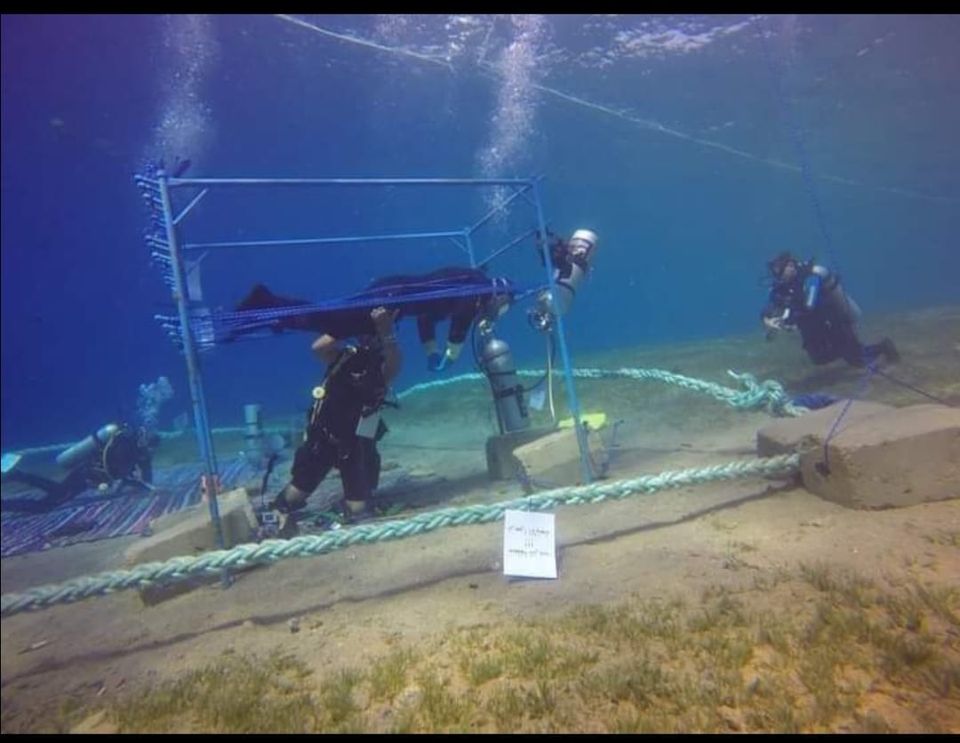 Egyptian diver Saddam al-Kilany has succeeded in breaking the world record for the longest dive, after diving for over 143 hours in the Red Sea city of Dahab.
29 year-old Kilany will enter the Guinness Book of World Records much to the joy of his colleagues, fans, and the residents of Dahab.
Kilany began his journey on November 5, according to his Facebook page.
Despite the absence of official media, hundreds of Dahab residents, tourists and diving communities are waiting for Kilany to come out from the depths of the sea to celebrate him.
Kilany has trained for years in hopes of setting a new record in diving. He refused to attempt the long dive outside of Egypt, holding firm that he wants to achieve his dream in his country. 
The diver has spent about six days in the depths of the sea, accompanied by rotating assistant and medical teams under the supervision of Adel Taher, director of the Hyperbaric Medical Center (HMC) in South Sinai.
Kilany additionally practices other sports and underwater painting. He made headlines in September for holding his engagement ceremony underwater.
Edited translation from Al-Masry Al-Youm