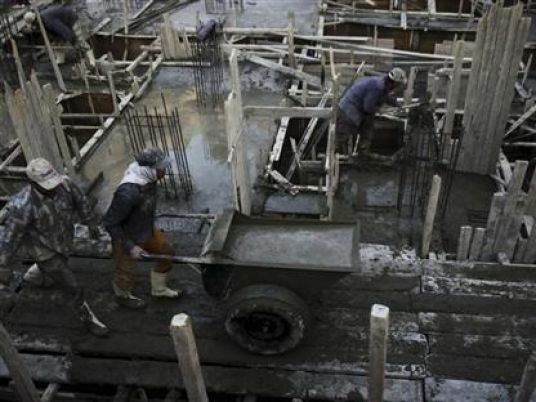 SODIC, one of Egypt's largest listed real estate developers, plans to invest LE2.4 billion (US$336 million) in 2015 and is hunting for new projects as the sector recovers from three years of turmoil, its managing director said.
Egypt's once-booming construction sector was hit hard by the 2011 revolt that ended Hosni Mubarak's 30-year rule but ushered in a period of economic and political volatility.
Many large real estate contracts were cancelled in the wake of the revolt and investment dried up.
Three years on, the economy is showing the first signs of recovery, bringing an uptick in demand for property in the Arab world's most populous country.
Speaking at the Reuters Middle East Investment Summit, Ahmed Badrawi was bullish, saying it was a good time to invest in the sector with SODIC likely to have made LE2.5 billion worth of investments by the end of this year.
"We are also targeting investments worth LE2.4 billion next year," he said, adding that the figure could rise if SODIC takes on new projects on the Mediterranean coast or elsewhere.
"The market is strong and that is why we are investing strongly…We are planning for the next five years. We see this as the right time to expand strongly inside Egypt and that is why we have bought the new land and increased our capital."
SODIC will complete a deeply discounted 1 billion pound capital increase on the Egyptian stock exchange on Thursday.
Badrawi said two-thirds of that money would be invested in a new project in the upscale Cairo suburb of Heliopolis, while the rest would be dedicated to new land SODIC is seeking to buy either on the northern coast or outside the sprawling capital.
SODIC plans to begin construction and offer the first phase of units in the mixed-use development on its 1.3 million-square metre site in Heliopolis before the end of the year.
It won rights to the land earlier this year and is targeting sales of LE300-600 million in the first phase and LE9 billion from the whole project, which it has yet to name.
Badrawi said SODIC had also won a 2010 auction for 63,000 square metres of land in the Nile Delta town of Mansoura where it plans to build a mall at a cost of LE310 million. It expects to take control of the land this year.
Badrawi said SODIC, also known as 6th of October Development and Investment Co, was currently working on eight projects. Its portfolio comprises 11 million square metres, including 3.6 million metres that have yet to be exploited.
Its existing projects include West Town, a residential neighborhood in the Sheikh Zayed City area west of Cairo. Earlier this year, it ended a dispute with the government, agreeing to pay LE900 million over seven years after a revaluation of its vast Eastown project in Cairo.
Returning to profit
Badrawi said he was confident the company could consolidate its return to profit following losses of LE447.13 million in 2013 as it wrote off cancelled contracts and investments in Syria.
"We wanted to get rid of all our problems from the previous period and we succeeded in this. The figures from the second half of this year will not be dissimilar from the numbers in the first half," he said.
In the first half of 2014, SODIC made a profit of LE90.53 million on revenues of LE635 million.
In May, US private equity firm Ripplewood acquired a near 10 percent stake in SODIC, in anticipation of an economic recovery following three years of upheaval.
Despite billions of dollars that have poured in from Gulf countries in the past year, Egypt's economy grew a meagre 2.2 percent in the 2013/14 fiscal year ended in June.
But demand for housing remains strong and officials have said Egypt needs around 500,000 new units a year to meet demand. New satellite towns have sprung up around Cairo in recent years, many offering plush amenities away from the busy centre, while billboards advertising coastal holiday homes dot the capital.
Badrawi said sales had reached LE2.2 billion so far this year and could exceed 2.7 billion by the end of 2014 after it brings the next phase of its West Town project to market next week and sells the first units in Heliopolis later this year.
"The real estate sector is growing strongly. There is a big shortage of property in Egypt and demand outstrips supply. We offered a phase in one of our projects two weeks ago and demand for units was fierce…I am very optimistic about this sector."