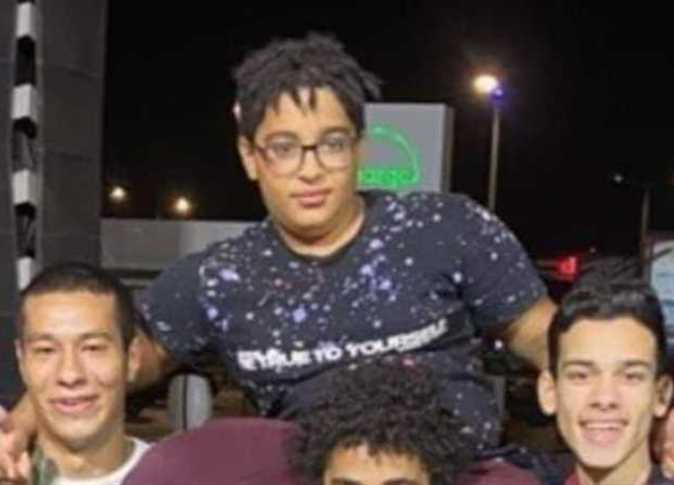 An Egyptian juvenile court on Sunday ruled that it will issue a verdict on December 20 for the case of a judge's son assaulting a police officer.
Judicial sources said that the verdict would concern the child and two of his friends.
Egyptian security services intensified security around the trial being held at the juveniles court in al-Amiriya district of Cairo.
The Public Prosecutor has ordered that the child be placed at an observation house, and those who were accompanying him were held in custody pending investigations.
The Public Prosecution had first apprehended the juvenile delinquent after the first video of his assault on the policeman, then released and handed him over to his father after taking the necessary measures to discipline him.
However, the day after leaving the Public Prosecution's office, the defendant broadcast a new video that included more felonies.
The matter with which the Public Prosecution found that the boy's parents did not commit themselves with undertakings made to the Public Prosecution to correct his behavior and take good care of him after he was handed over to them
The Public Prosecution referred on Saturday the child and four other defendants to trial last week at the competent juvenile, misdemeanor and criminal courts over assaulting a police officer at Cairo's Maadi area – amid other felonies.
The incident back in November sparked public outrage on social media, when a video showing the 13 year-old son of a judge driving a car and assaulting a police officer made its rounds across the internet.
Police apprehended the boy the day after the video went viral, as public anger mounted over his entitlement and disregard for the law.
The Public Prosecution's statement last week charged the defendants with attaining narcotics with the intent to abuse, insulting a policeman, assaulting him and violating family principles in Egyptian society.
The statement added that the defendants created, managed and used private accounts on the internet with the aim of committing and facilitating these crimes, and that the first defendant drove a vehicle without a license.
The prosecution also referred the owner of the aforementioned car to the competent misdemeanor court as punishment for enabling the other defendants.