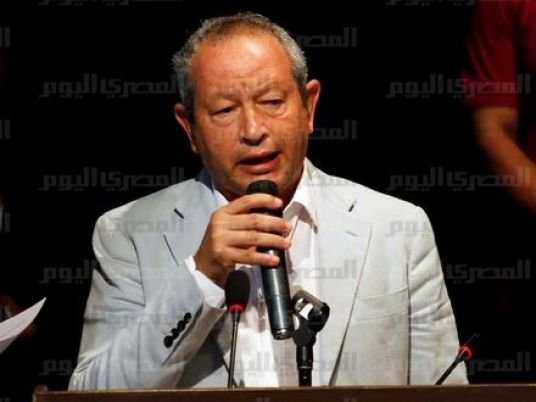 A Cairo Court ruled in favour of Commercial International Bank (CIB) on Wednesday, pushing through the sale of shares in CI Capital to Beltone Financial after months of delays.
In February, CIB, which owns CI Capital, signed a deal to sell its investment bank to Beltone, a unit of billionaire Naguib Sawiris' Orascom Telecom, for LE924 million ($104.06 million).
Sawiris said at the time he planned to merge CI Capital with Beltone, which Orascom bought last year, to create one of Egypt's largest investment firms. But the deal has faced a series of problems.
Sawiris's bid for CI Capital was challenged in February when a subsidiary of state-owned National Bank of Egypt made a last-minute counter-offer. It later withdrew after failing to agree with CIB on a time frame for feasibility studies.
The billionaire investor later said the deal was being held up by national security concerns and criticized the state for meddling in business that he said would put off investors.
The head of the Egyptian Financial Supervisory Authority (EFSA), Sherif Sami, told Reuters last week that the latest delay involves settlement of a court appeal made by several CI Capital shareholders refusing to sell their shares.