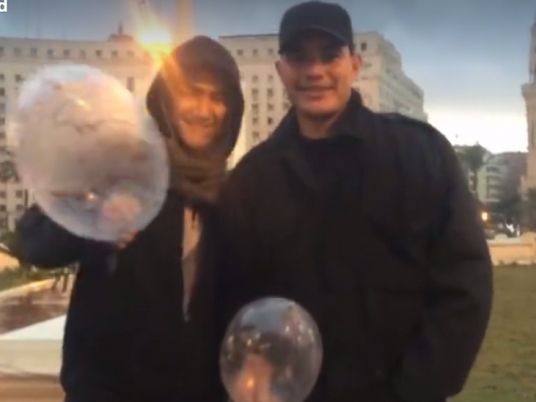 Satirist blogger Shady Abu Zeid will be released after spending nine months in prison on charges of "spreading false news and joining an unlawful group", Mokhtar Mounir, Abu Zeid's lawyer officially announced.
"The court decided to release Abu Zeid with provisional measures instead of his remand detention," the defendant's lawyer declared on his Facebook account. Accordingly, Shady will be required to report to a police station on specific days for a stated number of hours.
The prosecution appealed the court's order. In case the court refused the appeal, Abu Zeid's conditional released will be confirmed.
Among several Egyptian activists including Shady El-Ghazaly Harb and Amal Fathy, Abu Zeid was detained in one of the largest anti-Islamist cases, known as 621/2018, and he has been in prison since ever. The case has not been referred to the court yet as it is on pending remand.
Upon numerous requests from family and friends, Abu Zeid was temporarily released for a few hours in January to attend the funeral of his father who had passed away during his son's imprisonment.
Alongside actor Ahmed Malek, Abu Zeid posted a video in which they both pretended to celebrate Police Day on January 25 through offering several police officers in Tahrir Square balloons made of blown-up condoms. The video went viral, receiving over one million views in no time. Following the controversy caused by the video, a senior police officer filed a complaint against the two.
Shady used to work as a correspondent for the satirical show "Abla Fahita" on CBC until 2016. He then started to produce an online show called "Rich Content" in which he shares light satirical videos on social media platforms.