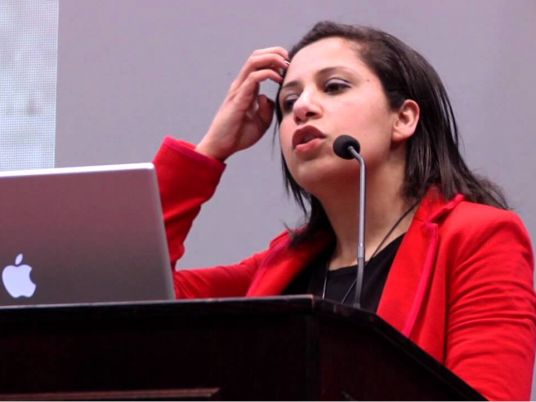 An Egyptian court on Wednesday approved a freeze on the assets of three human rights activists, one of them said, the latest twist in a five-year-old case in which NGOs are accused of receiving foreign funds to sow chaos.
An investigating magistrate had already ordered the asset freezes, but they were subject to court approval.
Egyptian rights activists say they are facing the worst assault in their history amid a wider campaign to erase freedoms won in a 2011 uprising that ended Hosni Mubarak's 30-year rule.
The court on Wednesday froze the assets of Mozn Hassan, director of the Nazra for Feminist Studies, Mohamed Zaree, head of the Arab Penal Reform Organization, and Atef Hafez, director of the Arab Organisation for Judicial Reform.
"They froze my assets today and seized those of my organization, the first time in history a feminist or women's rights organization gets its assets seized," Hassan told Reuters.
She said she condemned the inclusion of her organization in the NGO funding case. The case has been revived in recent months, with many activists being summoned for questioning, banned from travel or having their assets frozen.
In March, Nazra saw three employees questioned, including Hassan. She has also been banned from travel, which prevented her receiving the 2016 Right Livelihood Award, widely known as the "Alternative Nobel Prize", in person after she and Nazra won it.
There was no comment on Wednesday from prosecutors, who have banned reporting on the legal details of the foreign funding case.